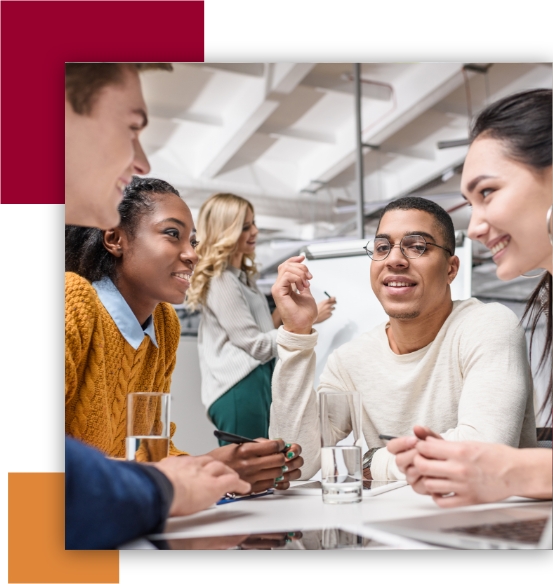 New research reveals that ethnicity and gender are still seen as major barriers for young people entering the world of work.

A survey of 1,000 people aged between 16-21 by accountancy and business advisory firm BDO asked respondents which factors they considered might have an impact on how successful they are when applying for or being interviewed for a job.
The findings revealed that more than two fifths (45%) of mixed-race respondents, 50% of Asian respondents and 63% of Black respondents believed ethnicity may potentially impact a job application or interview.
Gender was also seen as an issue, with almost two fifths (38%) of females surveyed believing it may affect a job application compared to a quarter (26%) of males.
The research commissioned by BDO also looked into what employers could do to make themselves more attractive and inclusive to young people looking to do an apprenticeship or training programme.
Almost two thirds of young people (65%) said they would be more likely to apply to do an apprenticeship or training programme with a business that has programmes targeted specifically to people like them. This rises to a 69% for those respondents from a lower socio-economic background.
Similarly, 62% of young people said they'd be more likely to apply to a company if they could see people similar to them working there already (i.e. the same ethnicity or from the area they live). This rose to 70% for those from a Black heritage.
Respondents from a lower socio-economic background were also more likely to apply to a company that offered online-only applications or one that paid travel expenses for in-person interviews or assessment days, compared to those from other backgrounds.
Despite equality, diversity and inclusion (ED&I) moving higher up the agenda for most businesses, a separate study of 500 business leaders by BDO found that almost a quarter (23%) of medium-sized businesses say the COVID-19 pandemic has prevented them from prioritising their ED&I targets.


Sarah Hillary, Partner at BDO commented: "The fact that young people today still see their gender and ethnicity as potential barriers to entering the workplace is hugely worrying. It's crucial that businesses wake up to the efforts needed to attract talented young people from every corner of the UK.
"Equality, diversity and inclusion efforts in business have improved but it appears that the uncertain conditions brought on by COVID-19 has slowed progress in some areas. This research serves as a stark reminder that there is still much progress and opportunities to drive forward.
"We must address the long-standing barriers in the labour market so that everyone – irrespective of gender, race or background – can fulfil their potential. Encouraging people to join a company is just the start; shifting how the employer then helps them reach their potential is essential."