Lucy has been at BDO for four years and is a Business Restructuring Executive within the Advisory stream, based in our Manchester office. She counts running and supporting Manchester United Football team among her hobbies, and is a self-confessed foodie.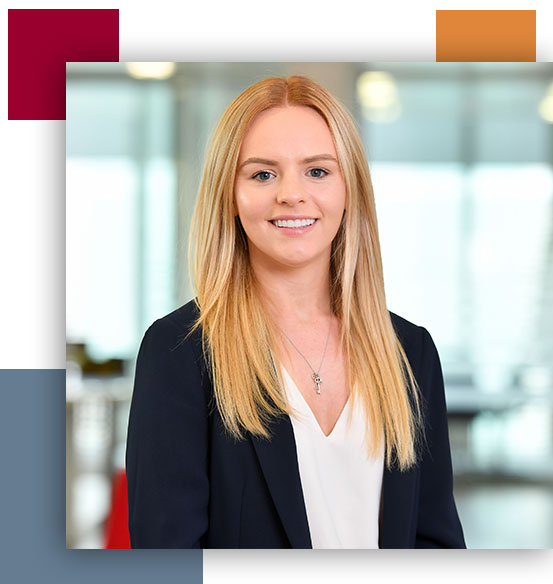 What has your career journey at BDO been like so far?
I started life at BDO as a PA & Research Assistant in the Mergers & Acquisitions team. Following a year in this role, I moved to the Business Restructuring team as a graduate and began studying towards my ACA qualification.

Three years later I have just qualified as an Associate Chartered Accountant. Since joining the BR team, I have had the opportunity to be part of a wide range of projects including insolvency, advisory and accelerated mergers and acquisitions projects.

Most recently, I have become an ESG (Environmental Social Governance) champion for the Business Restructuring team, to explore the ESG opportunities for the firm, internally and externally.


Why did you apply to join BDO?
I applied to join BDO as it is a firm with lots of opportunities for graduates.
How would you describe BDO's culture?
BDO is wellbeing focused, with a 'one firm' mentality. The firm is flexible and supportive of your career.

Why should someone join BDO North West?
BDO North West is a large regional office where you still recognise most faces! There's plenty of Northern friendliness whilst working in an office in a fantastic location.
What has been the best course you have completed whilst at BDO?
The best course I have completed within the firm was a Networking Masterclass. My role within BR often includes meeting other professionals within the restructuring market. The course allowed me to learn the theory behind some of these skills, practice them with other colleagues within the firm to allow me to network more effectively.

Describe BDO in one sentence
A forward thinking, flexible and friendly place to work.