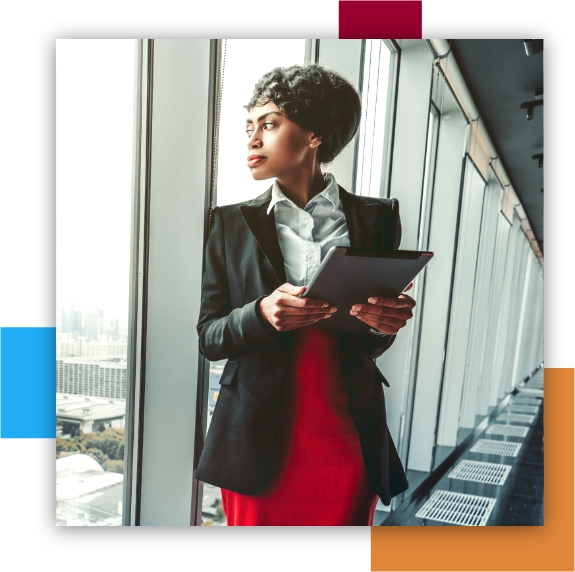 Demand for our Risk Advisory Services (RAS) has grown strongly, reflecting the many evolving challenges organisations face.

Demand for support has notably increased over the last 18 months, stimulated largely by the COVID-19
pandemic. Traditional RAS offerings such as internal audit have been particularly highly sought. The greater strains put on systems and processes by remote working led many boards to seek additional assurance across their organisations. Senior executives are also interested in considering the future of internal audit and how it can evolve to tackle growing challenges in areas such as cyber security and data privacy.

Our risk management services have also been in high demand. As our latest Global Risk Landscape survey revealed, the events of 2020 have triggered the vast majority of organisations to re-evaluate their risk frameworks entirely. Alongside COVID-19, Brexit has heightened management teams' interest in
understanding the risks and challenges they face, and Brexit, for example, has created a higher level of potential supply chain risks.
Our RAS team has therefore been working with clients to help them understand and assess their risks, looking ahead over the next few years, as well as providing support in developing risk management strategies. Recognising this demand, RAS has brought in a new ERM Director, Alisa Voznaya, to focus on providing support with governance, risk, and compliance (GRC), including enterprise risk management systems. Within our risk management offering, our Rhiza risk management software remains an important resource, underpinning many clients' enterprise risk management frameworks.
Over the last 12 months, our team has also been developing our business transformation service, which helps clients optimise or transform critical areas of their businesses. Our work includes supporting businesses through the IPO processes – ensuring they have embedded the appropriate control environment for a listed business.
This work can be highly innovative, as with a recent Financial Position and Prospects Procedures (FPPP) engagement, which included a greater focus on sustainability reporting. We expect two new senior people to join the business transformation team in October, with around 10 other professionals to be recruited over the coming 12 months.
Many clients are looking to transform their businesses by investing in new technology. As a result, we are also expanding our Digital team, reflecting the many risks and opportunities created for organisations by advances in digital technology. We offer support in a variety of ways, including system selection, project management, systems assurance, and business transformation. Linked to this are our services in data governance and cyber security, which also address important client needs.
We continue investing in our RAS services to address other client issues, such as the new challenges around internal controls and directors' responsibilities in the light of the BEIS consultation on introducing a UK Sarbanes-Oxley style regime.
Such developments ensure that our regulatory compliance and assurance expertise is increasingly in demand. We are also continuing to develop our services in areas such as third party attestation and contract assurance.
Given the ever-changing and increasingly complex environment in which both not-for-profit and corporate entities operate, managing risk will continue to be a high priority for senior management. So too will seizing the opportunities that come with a developing risk landscape. Our RAS team looks forward to continuing to develop its services to provide the technical and practical support our clients seek.