When he's not advising our clients, Associate Director Adam Soilleux is busy making sure his colleagues have a good time. As part of BDO's social committee, he helps organise events like nights out and cricket games. Here, he tells us why BDO is such a great place to work.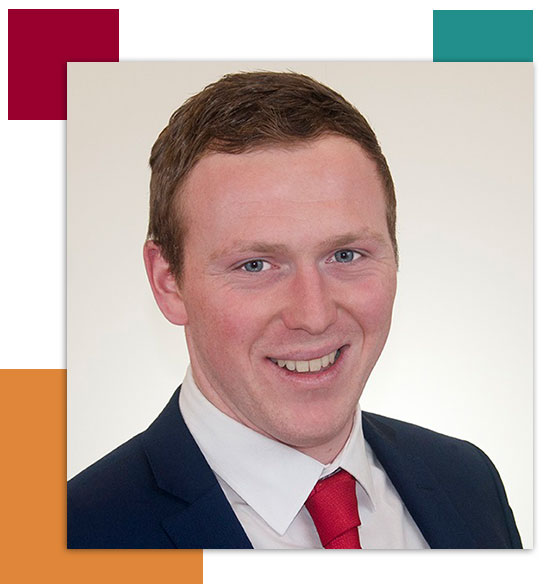 Let's kick things off by asking you to tell us your name, your job title and why you joined BDO...
I am Adam Soilleux and I am an Associate Director in the Financial Services Advisory team at BDO. I joined BDO as a graduate trainee in 2014 and qualified as an ACA in 2017.
I started my career with BDO in the Financial Services Advisory team in London. I was fortunate to be put on an advanced performance program which gave me the opportunity to learn and develop my skills before becoming a manager. Right from the start, I was given lots of responsibility in a safe environment and this helped me to progress really quickly. I felt trusted and relied upon and the experience taught me to always be looking at the next step.
What do you enjoy most about working in Advisory at BDO?
I think my interests and focus within BDO have been shaped by the nature of the work that we do. Financial services, risk management and regulation are all areas that interest me and where I have been able to do a lot of client work.
Recently I've been able to focus on the areas that are increasingly important to our clients - such as ESG and climate change. I've invested quite a lot of time over the last couple of years in developing my knowledge, learning and building a team to be able to service clients in those areas which has also helped with my progression.
That's one of the things I enjoy about working in Advisory - no two days are the same. On a week-by-week basis, for example, there'll be different challenges, different queries. It keeps you on your toes.
I've seen the team develop and grow over time from a small team of less than 50 people up to 150. There are colleagues that I've worked with all throughout my eight years and I think it does make it special in terms of the BDO Advisory department and culture at BDO.
Is there anything else about BDO's culture that you feel is unique or different from other places?
I would say that the people are driven by the values of the organisation. The culture and the types of people that we look to recruit are very diverse and inclusive. We've got people with different experiences, different backgrounds, and have different values and contributions to bring to the team. It's very multicultural in that respect and we're all working towards a common set of goals. We're trusting each other and building relationships internally to really help clients and each other to succeed.
How has agile working transformed the way you work day-to-day?
I have found that post COVID, it's been good to get back into the office to collaborate with colleagues and see people face to face again. I personally don't feel as productive in the office because I spend more time talking and collaborating. I think it's important for the role. But if, for example, I'm writing a report for a client, I do that at home because there are fewer distractions, people won't come up to my desk and offer me doughnuts or things like that! We're encouraged to do what works for us.
And how well does BDO support your wellbeing?
There are lots of resources covering health and physical wellbeing. We have regular external speakers, webinars, tools. Those elements combined create a broader forum that is our unifying culture.
We also have a social committee that I sit on, we arrange social activities. Whether it's after work drinks at a pub or on the terrace at the Baker Street office or playing rounders at Regent's Park. There are a lot of ways in which we are supported.
I've played six a side football, and I run the BDO London cricket team, which is quite a responsibility because we've got lots of keen cricketers in the BDO London office. We play quite a few games throughout the summer. It helps to engage with each other and take our mind off work at times, which I think is important to do.
What would you say to somebody who was considering Advisory as a career option?
The definition of a mid-market firm, especially in financial services, is broad. You could be working with FTSE listed companies and large banks, insurers, asset managers, all the way down to smaller firms, family Investment offices, or start-up banks. At BDO you get to work across them all which is really interesting, because you get the breadth of experience across the sector.
For me, personally, compared to working in a larger firm, where you're part of a bigger team, you're just a small part of the process. In that environment I may not necessarily be able to make the same impact as I am able to make at BDO.
What excites you most about the future at BDO?
The external environment is constantly changing. A big topic at the moment is ESG. There are also other important topics and market wide trends that we as a firm have the ability to influence and help clients with.
We have relationships with regulators and with industry bodies, and we can help influence some of that change. So whilst we are just one firm, we can make a big impact. And that's something that's very exciting.