Making it Workable: How culture and technology have transformed the way we work

Nik Miller, IT Director, tells us how IT has transformed the way we work while giving employees more space and time to get things done.
Over the last two years, people have become more self-sufficient in helping themselves with some of their IT issues, which is a positive change. People are happy to carry out basic fault diagnosis in their home environment, where they would otherwise have called the Service Desk. This gets people working quicker as well as freeing up the Service Desk to deal with more complex queries.
It's a strategy that we're leaning into. We've built a portal which allows people to access hardware, software and services at the click of a button. This encourages people to become more self-sufficient and drives a wider range of self-service capabilities that we in IT can offer. And of course, it frees up our time to spend on exploring innovative ways we can streamline our processes and improve our working life for everyone at BDO.
I think the culture that has emerged where people have changed their lifestyles to allow for more flexible working, has been a success for BDO. Because of this change in culture, we are now able to expedite opportunities within our IT strategy that are based around agile working capabilities.
This allows our team to come in on a rotating basis, which is better for them as it gives them more flexibility and they can still provide that hands-on service to our users. This ratio is constantly under review and we're working out how we can do more around those people who enjoy that face-to-face collaboration and interaction, where we are celebrating being together.
That was the idea behind coffee connections. During COVID-19, the IT Solutions Team created a digital platform to connect people together – with the added twist that it would be fully virtual. The web app pairs you up with someone who is available and books in a #CoffeeConnection using MS Teams.
You can leave it fully random, or you can request a regional team, service line or grade of person you'd like to connect with. I've used it a few times and spoke to people that I would never, ever have had an engagement with. It's great.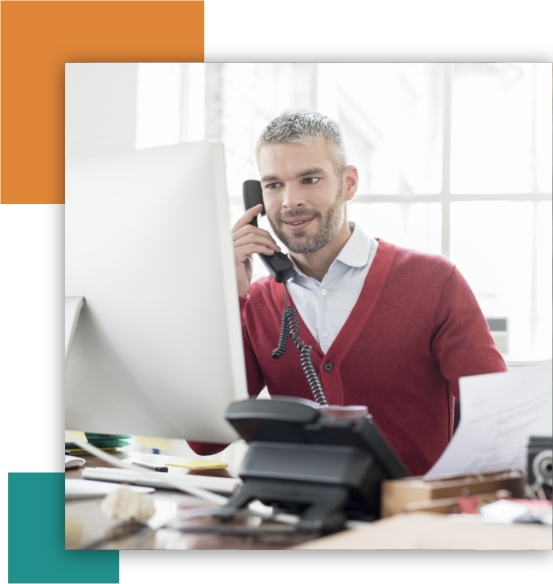 In addition to that, I think that the other benefits of agile working, such as childcare flexibility and the ability to go to hospital appointments, are still just as important now as they have always been. Our team has started implementing internal meeting-free Fridays once a month in order to give people more space and time to get things done. It's so refreshing.
I've always believed that we could all work from home tomorrow, and that people would be fine, but it is important that we find the right balance as not all tasks are best-suited to remote working As an IT professional this is a situation we have been planning for and has simply expedited some of the longer term strategic thinking.