I'm Anne, and I'm a Senior Business Development Manager working with the Business Restructuring team at BDO. Essentially, my role revolves around supporting the team to develop their marketing and business development strategy and communicate their expertise and experience to their audiences.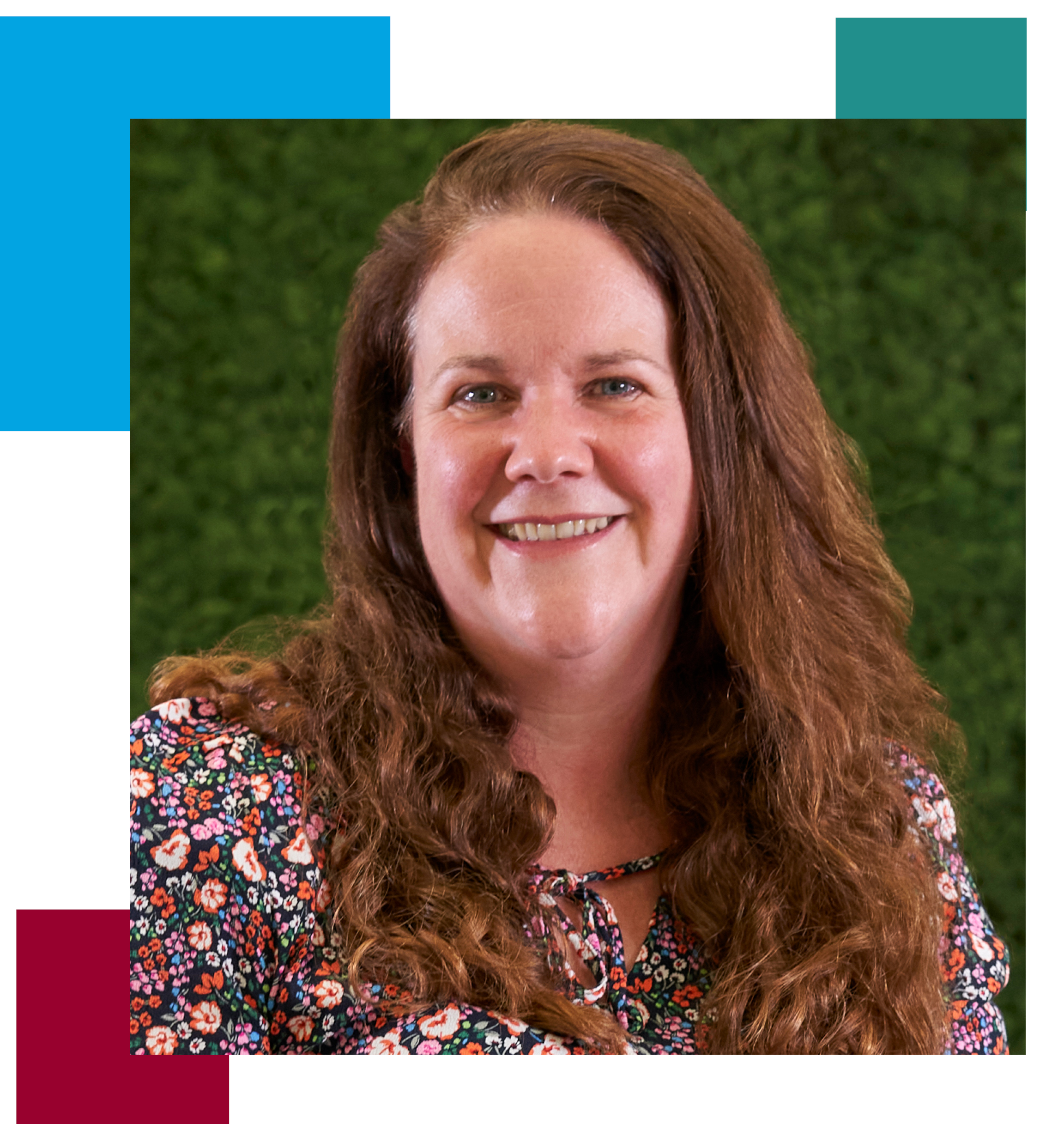 Could you elaborate on your day-to-day tasks and how you engage with your target audience?
My responsibilities encompass helping to identify and understand our target audience, developing messaging around topics relevant to them, and positioning our solutions in a way which resonates with them. We work on strategies for taking our solutions to market, ensuring we communicate effectively with our existing BDO clients, referrer networks and target markets, and address their specific needs, bringing in the expertise of the wider marketing team to help us shape the way in which we do that.
Could you share more about the path that led you to BDO?
My career has been quite diverse. I initially undertook a music degree with dreams of becoming a professional violinist or singer. However, the job market for musicians looking to work in and around London changed dramatically as I entered my final year, so I switched gears and decided to train as accountant (I'd always loved maths as much as music). After working as an Auditor and Tax Adviser for several years, I transitioned into marketing when the Marketing Partner at my firm went on sabbatical. What was initially a short-term arrangement turned into a long-term career in marketing and business development within professional services.
What specifically drew you to BDO?
It was primarily the people and the work culture at BDO that attracted me. The colleagues I had worked with during a consultancy project I'd undertaken with BDO previously were incredibly down-to-earth, full of enthusiasm, open to new ideas, and unafraid to seek input from all levels of the organisation. This inclusive environment, along with the supportive and friendly atmosphere, made BDO stand out.
Can you share some experiences that highlight how BDO supports its employees in achieving work life balance?
One significant example was when my mother became seriously ill during my early days at BDO. They allowed me to flex my work hours to help care for her and spend quality time with her in her final months. When she passed away, I also received a lot of support from my line manager and the partners that I worked with and was given time away from the firm which greatly helped me deal with my loss. Additionally, BDO encourage and support employee groups, including one I was a member of who support those with caring responsibilities. The members of this group were immensely supportive during some very challenging times for me.
BDO also encourage a healthy work-life balance by allowing flexibility in working hours. Outside of work I take part in triathlons, and I particularly love cycling and open water swimming (the colder the better). BDO's flexibility enables me to pursue these activities during lunch breaks or at other times that suit me.
What does it mean to you to be able to bring your whole self to work and prioritise other aspects of your life besides your career?
As I work my way through my forties, I've come to realise that life is about much more than just work. While I'm passionate about my job, I value having a well-rounded life that includes activities like cycling, swimming, playing music and volunteering – giving me a greater sense of purpose. Being able to maintain this balance contributes to my overall happiness and mental well-being.
Can you tell us more about your experiences with volunteering at BDO?
Volunteering is a significant aspect of my life, and it was one of the reasons I chose to join BDO. The firm offers ten days of volunteering per year, which is a brilliant opportunity. I volunteer with the RAF Air Cadets, where I serve as a civilian instructor, and I plan to use some of my volunteering days supporting the cadets. Additionally, I intend to volunteer at a local elderly community to provide companionship and support, and I also take part in career days at local schools promoting the participation in STEM subjects and careers.
Are there specific groups or teams within BDO that focus on volunteering, or do employees have the flexibility to choose their causes?
BDO encourages a diverse range of volunteer activities. There are organised groups, and employees can also create their own initiatives. Some of my colleagues and I have volunteered in schools, mentoring students, while others have worked with local shelters and charitable organisations. BDO's commitment to volunteering is really refreshing and inspiring, it makes you feel like you can make a real difference through your work.
You mentioned your passion for cycling and cold-water swimming. What inspired you to take up these activities?
I stumbled upon open-water swimming while training for a triathlon. The first experience was quite challenging, but it left me wanting more, and in recent years it has transitioned to cold water swimming where I "dip" all through the winter, often in minus temperatures! Cold-water swimming is now an integral part of my life. The sensation of being in the water and the post-swim elation it brings are invigorating, both physically and mentally.
As for cycling, it's something I've always enjoyed, and recently I've particularly enjoyed gravel riding off road. The freedom it offers, the feeling of being outside in nature, and the ability to explore new places on two wheels, make it a wonderful way to spend time – either alone or with friends. Plus, you usually get to end the ride in a café or a pub!
How do you think pursuing these activities outside of work has positively impacted your professional life?
Engaging in these activities helps me maintain a healthy work-life balance. They provide an opportunity to switch off from work, clear my mind, and recharge. This, in turn, allows me to bring a fresh perspective and renewed energy to my role at BDO. Plus, they've introduced me to a diverse group of people who share similar interests, helping me expand my network.
What advice do you have for individuals looking to find their passion and strike a balance between their professional and personal lives?
My advice would be to explore different activities and interests, even those outside of what you feel is your current comfort zone. You never know what might end up being "your thing" – I never thought I would call myself a triathlete, but the joy I get from each of the disciplines is brilliant. Additionally, prioritise your well-being and mental health. Don't be afraid to communicate your needs with your manager and employer generally. A good employer will support you in achieving that balance.
What are your goals for the future, both professionally and personally?
Professionally, I aim to continue growing and developing in my role at BDO. I'm passionate about what I do, and I want to make a meaningful impact within the firm. Personally, I plan to keep pursuing my interests in cold-water swimming, cycling, music and volunteering, all while fostering meaningful connections with friends, family, and my community.
If you had to sum up BDO in three words, what would they be?
I'd describe BDO as supportive, innovative, and welcoming.