National Apprenticeship Week is an opportunity to hear from our very own school leavers on their experience of apprenticeships at BDO. Here's what Katherine Green, an Audit Trainee in Gatwick/Guildford has shared with us.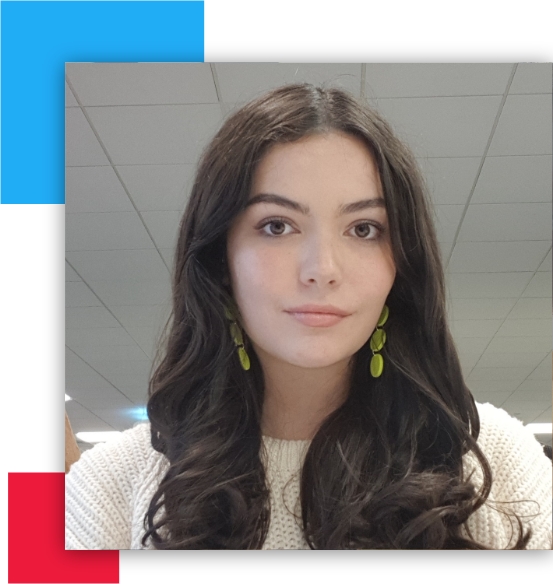 Describe your day-to-day job in two sentences
I work mostly helping to update workbooks and check invoices on audits, as well as visiting Audit entities' sites on stocktakes. As well as working I'm also studying for my exams, working towards my Level 7 ACA qualification.
What made you decide on a school leaver programme at BDO rather than going to university?
Admittedly I did initially choose to go to university and went to Warwick to study statistics. When the pandemic hit a few months into my studies it completely derailed them with my final term and exams cancelled altogether. I realised that I didn't need a degree to pursue the career I wanted and ultimately decided that if these opportunities were available to me now, why wait?
What advice would you give to someone thinking about starting a BDO school leaver programme?
Go for it. I was worried about how I would adjust to starting a career when I first joined but I can honestly say I enjoy my work here. There's a lot of support provided to you when you start with People Managers and buddies, as well as opportunities to meet other new starters and trainees. Everyone is welcoming and always willing to help if you ask, it's a really great environment to be in.
What's your top tips for preparing for exams?
Practice really does make perfect, there's no better resource than example questions to prepare for exams. Also to always start with the sections you want to revise the least, that way you can get it out of the way and make life easier for yourself later.
How has BDO allowed you to be yourself?
There's a lot of independence afforded to you here, even as a trainee. If I get assigned a task, it's expected that I will be able to get on with it without someone having to hold my hand. Managers and colleagues are always respectful, even when you aren't that experienced, and trust that if you need help, you will tell them. The 5+5 days are also a great initiative that mean I'm able to volunteer during work hours, leaving me more time to study in my personal time.