Tell us about your experience at BDO
I really care about helping people, making a difference at BDO, and learning new skills. That's why I've had five different roles since I joined BDO nearly seven years ago. All of these roles have been internally facing; in strategy, transformation & operations and across three different teams (HR, Central Strategy & Audit). I've had such valuable insight into how the business is managed.
Tell us about your team and why it's so important to Audit and BDO
The Audit Transformation & Operations team was created in 2021 under the Audit Executive to help drive valuable strategic change and enable the stream to continue adapting for the future. We have a focus on Digital Mindset (our 'D', in our BUILD strategy), but we also drive wider business transformation and operational excellence across the stream.
As a team, we have varied backgrounds. We have deep BDO and other professional and financial services experience and diverse skillsets being a hybrid team of audit, leadership, strategy, transformation and operations professionals. We're well-networked and can bring groups across the stream together. We're all really positive people, passionate about constant learning and making a difference in Audit. I'm very proud of and confident in the abilities of our team.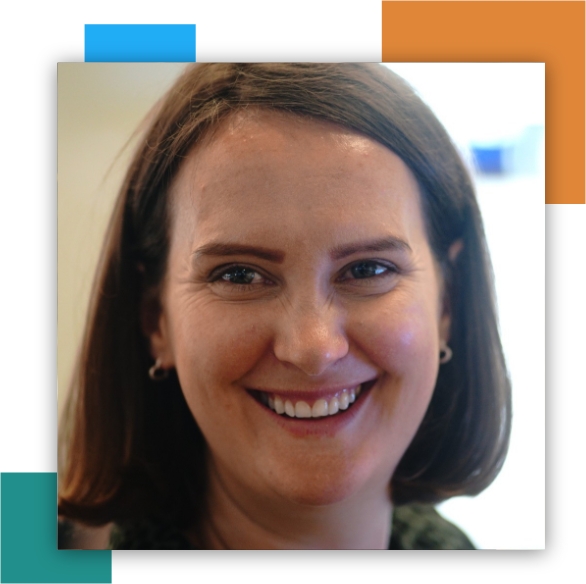 What's great about your role?
Here are some highlights:
• Breadth of activities – we are continuously being challenged and develop a wide range of skills. I manage several projects as well as day-to-day activity. I could be project managing a key deliverable for the stream, drafting a report or presentation for the Audit Executive or Leadership Team, designing workshops or events, writing articles and communications, getting together with teams to brainstorm ideas, or supporting regulator requests, for example. Each hour is different!
• Network - we work with people across BDO UK, globally and external suppliers. With our new Workable framework, I'm working more than ever with people across the country and internationally. I'd love to map who I've worked with in seven years - I think it would be quite a lot!
• Direct access to board members and leaders – we work closely with Scott Knight, our UK Head of Business Assurance, and the Audit Executive
• License to be creative – the Audit Executive like to hear our ideas for how we can add value to the stream and support us to deliver on them
I love my role because I can develop and test all of my human and technical skills to enable that to happen. I really feel that working in an internal role is incredibly challenging and rewarding. Actually, there's an exciting opportunity in the team, as I'll be going on maternity leave at the end of April, and we are looking for someone to join our team (a permanent role as we are also growing).
Share some exciting projects you've been involved in
Over the years, I've been involved in a lot of projects! Here are a few:
• Project managing the leaders' conferences in 2018 and 2019 and the Audit Innovation Summit (2021)
• Delivering the firm's international heatmap project (2018, 2020) to raise awareness of our international capabilities in UK firm
• Part of the team who introduced our ideation platform into the business. We led the pilot in collaboration with our innovation champions and over 1700 ideas were raised on the platform at that time
• Project manager and contributor to over 20 five year strategies (BUILD growth plans) across all streams, including bringing central planning teams and leaders together on these through a central repository and quarterly collaboration meetings.
With the Workable framework, more recently I've been able to work in the location that best suits the activity I'm working on which has been brilliant for my productivity as well as getting a good work/life balance.
How has BDO supported you?
I feel very lucky to have been supported by BDO to work across the roles and teams I have. I've worked with people of all levels across the organisation and have had direct access to boards and leaders. Our leaders are incredibly supportive. For example, when I announced my upcoming maternity news to the Audit Executive, I got such lovely congratulatory replies.