Although she never thought she'd stay in one place for so long, Lorna has been a part of the BDO team for 15 years now. During this time, she's had three children, spanned her work across the business and been given countless opportunities to grow and progress. From University to becoming a Managing Director, this is Lorna's story.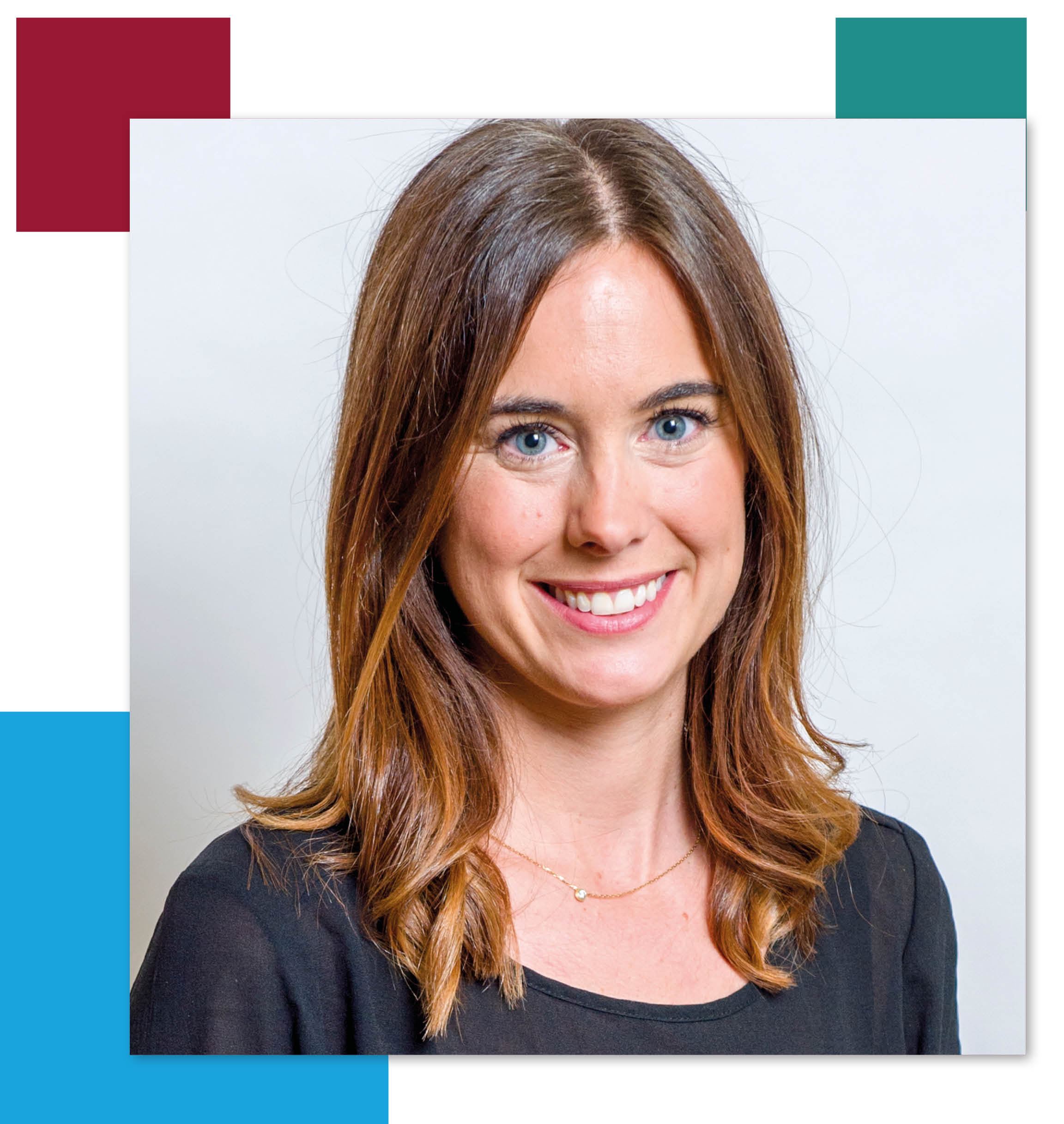 How did it all start for you?
I finished a degree in Management Sciences at Southampton University and then I joined BDO. When I graduated, BDO stood out for me because I never wanted to be an accountant, but I knew I could join and get a qualification. I was all about getting qualifications and skilling up, so when I joined the Management Consulting team, I was glad I could study for my ACA while working in what I considered to be a really interesting space in the market. Now I've been at BDO for 15 years, and I never would've thought I'd be in the same place for that long!
How has your career grown until now?
I started in Management Consulting and got exposure to some big corporations which was a great introduction to the corporate world. Ultimately, after a few years, I moved roles. I was given options to progress my career and finish my qualifications, but initially didn't know what part of the business I wanted to move into. After speaking with people in Transaction Services, I thought for my skillset, Mergers and Acquisitions would be the right fit for me. I liked the way you can help businesses evolve here. So, I joined M&A and have been here for 12 years.
Over time, my experience became very much retail and consumer focused, and I am now a Managing Director in the retail brands team. We have experienced phenomenal success and growth over the last couple of years and there's been loads of change.
What are the interesting things about your role at BDO?
A large part of my role is on the sell side. Selling people's companies, or a portion of their companies, looking for them to raise investment and looking at strategic options for them. I brought in some of the skills I used in my Management Consulting role to the M&A world, across a range of different sectors, with different Partners, Managers, firms, and corporates.
There's a complete mix of experience and interesting roles right across the retail sector. The thing I really love is that one minute I'm talking to a pet products business, the next minute a fruit and vegetable box business, the next a lingerie business, then I'm talking to a children's furniture business.
Have you had to overcome any big life changes while at BDO?
There was an opportunity for me to take on a maternity leave cover for the Finance Director at large women's fashion retailer alongside an old BDO colleague. I stayed there for 15 months which was a phenomenal experience that helps me resonate with my clients now, because they feel that I've seen some of the pain they are experiencing regarding their financial decisions and struggles. When I came back to BDO, I went on maternity leave myself. Over my 15 years here, I've had three children and every time I've been due to come back it's felt slightly daunting, but actually I've always been warmly welcomed back and loved being back in the business.
How are you able to develop here?
We like to give people autonomy and enough room to grow. For example, we get our entire team involved in business development. Everyone has a voice so we're actively encouraging the team to get involved and I think having that opportunity to grow and develop your interests is really important. If you're passionate about what you're doing, then you're more likely to be successful, so we aim to always encourage people's development. Quite a lot of people have left the business and come back, which I think is a great sign and a testament to the culture regarding development.
What is it that keeps you coming back to BDO?
I remember one of the partners telling me in my early days that they only come to work because they love it. I realised that your life is short, and you want to do something you truly enjoy, and I really enjoy the sector I'm working in and the clients I'm working with.
The culture is lovely in the M&A team, and honestly, it's the people and the genuine client interactions that keeps me here. I love the calls with clients when they've completed their deal. The most financially rewarding asset and investment they're ever going to have is their business; you're selling the biggest thing for them. There are highs and lows that you get from the individual because it's their baby, but it's great to be part of someone's journey and see success for them.
What do you like about the culture at BDO?
The culture is different to other professional service organisations. We are open and honest and like to show we are real people at the end of the phone. With us, what you see is what you're going to get. We like to have fun along the way as well, and it's great working with professional people who are all supporting the same team goal. We have a diverse, supportive, collaborative team who we actively encourage and love, and it's proving to be very successful.