In her short time at BDO, Nana's had the opportunity to broaden her experience and explore different areas of HR within the firm. With the help of her people manager, she's realised career progression is not always an upwards journey. Read her story.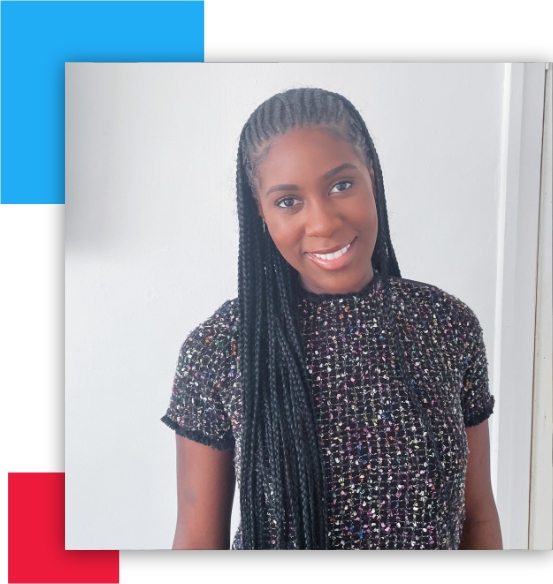 I was really excited to join BDO back in late 2019, because the firm is growing and has a lot of potential. I came from a similar background in professional services, so I knew that BDO would be a great place to work. The interview process was really enjoyable- everyone was so friendly and welcoming.
I was only in the office for three months before we went into lockdown. During that time, whilst I was still new to my role, I still felt so supported by my people manager. She would take time to make sure she had regular quality conversations with me about how things were working for me and if there was anything I wanted to get involved in. She knew about my interests in organisational change and development so when an opportunity to get involved in a project that matched those skills, she encouraged me to go for it.
I always thought my progression would just be upwards, but I wanted to make sure I was ready to take the next step. I feel that it's important to get a breadth of experience if you're looking to progress in your career. That's why it was really helpful to have regular conversations with my people manager; they helped me see how my skills could translate into a new role and set me up for success. I decided to take on new challenges and explore other areas of HR in the firm. Following those conversations, I'm now part of the team that manages people and performance. It's been a great experience so far.
I'm feeling very optimistic about my future at BDO. My manager is very supportive in helping me explore different opportunities, even outside of HR. I always know about the different possibilities that are available to me. I'm really grateful for that level of openness and communication.
I think the key is that people really listen and are willing to hear different points of view. Everyone is so supportive, at all levels. They take a keen interest in my development and help keep me up-to-date on my objectives. Agile working means I'm able to work around family commitments at home knowing I'm fully trusted to get the work done. If I spot an opportunity to develop a piece of work, I know I'll be supported to run with it.
There's a real respect for HR as an integral part of the firm's growth which makes it a really exciting place to be.