Nazia has worked at BDO for five years and during that time, she has had a lot of opportunities to learn and grow. She has also recently been approved for a career break so that she can travel the world. Find out why she can't wait to come back.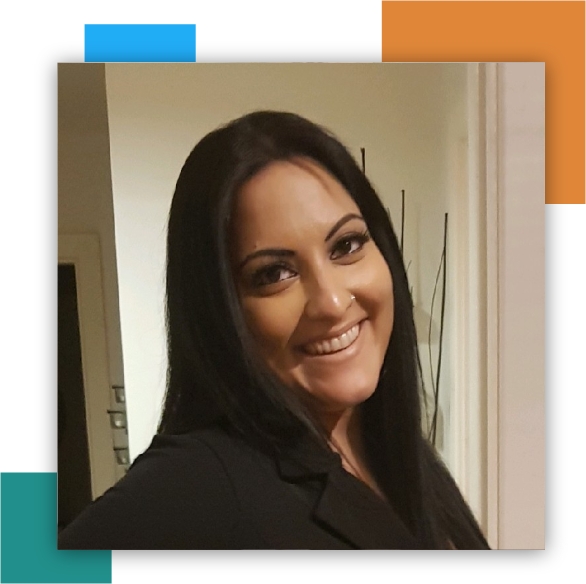 Tell us a bit about your background
I graduated from University in 2005 and wasn't sure what I wanted to do with my life! I studied Economics and Business Management alongside Spanish, so I had a real eclectic mix of interests. I had done my dissertation on credit card fraud, and so eventually joined Experian who have their main Head Office in Nottingham, where I'm from, to help victims of fraud.
I worked there for 12 years in various forms. Throughout my tenure, I started to get more involved in the company's culture, specifically, the workplace experience, and began to explore opportunities in event management. This eventually led me to transition into a communications role, where I continued to use my skills in event management alongside other aspects of business and communications.
What attracted you to BDO?
After a few years of working in communications, I was looking for a new challenge, but I wanted to take my time as I wanted to ensure any new role was the right fit for me.
I came across BDO during my job search, and I was immediately drawn in by the description of the firm and its culture.
What was it about the culture that drew you to BDO?
It was everyone I met as I went through the interview stages. For my second interview, I met Nicola Lally, who is now a Partner in communications, and Elliott Grady, Head of External Communications, who shared with me what it was really like to be a part of BDO.
They spoke about the autonomy that I would have and the development opportunities available to me, and it sounded like a great opportunity.
As soon as I joined, I realised that what I heard in the interview was true. BDO has an incredible culture, and it was where I wanted to stay.
Tell us about your career journey so far at BDO
When I first joined, I was the Internal Communications Manager supporting a lot of central, firmwide initiatives, working alongside HR, IT, Finance and Risk to name a few! This gave me exposure to a lot of the ways that BDO works and various stakeholders that I had the opportunity to work with and learn from.
More recently, I was fortunate to be given the opportunity to work in Audit for a year. This was a 12-month secondment to trial a business-partner type role working alongside one of the three Streams in BDO. This year was a great experience, and I learned a lot; I was able to meet with different stakeholders and get a better understanding of a world (of Audits) that I've never worked in before and is a big part of BDO. During the 12 months, the pandemic hit, and being unable to meet people face-to-face, really understand the value of communication in real terms was tough to work through. However, through much perseverance and dedication, the role was approved as a permanent role, and I have been a part of Audit for over three years now!
What kind of development opportunities have you had so far?
There are a lot of opportunities to learn and grow. For example, the team has an Institute of Internal Communications (IOIC) membership, so I've been able to study the psychology of communication, present at external conferences, widen my communications network externally, and keep up with industry changes and best practice. This has all helped me develop as a professional. Within BDO, I have attended management development courses and through the learnings both in role and on courses, I was fortunate to be promoted to a Senior Internal Communications Manager.
What's your next step?
Personally, I've been fortunate to have a career break approved and am going travelling for nine months at the end of this year! Professionally, I'm not putting the foot on the brakes! The Head of Internal Communications is shortly going on a career break for three months and I have already begun to work with her on what I can do in her absence to step-up and be exposed to more development opportunities.
I feel very lucky to be with a company that listens to me and wants me to develop. I'm always supported if I want to learn new things and grow as a professional. But I can't end this interview without mentioning the incredible people that I work with– BDO has an incredible culture, and our people are the backbone to that. It's been a phenomenal five years and I look forward to many more to come!