Nicola joined BDO just over a year ago, bringing with her a wealth of experience and insight. Now, she's helping to lead the industry forward and adapt in the face of a growing number of economic challenges. This is her story.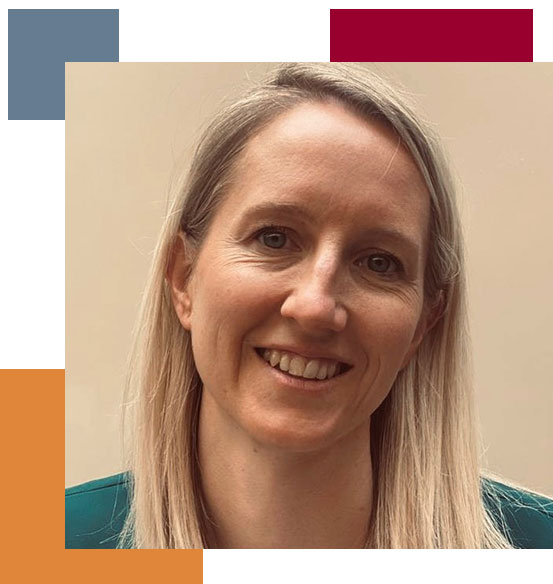 What were you doing before you joined BDO?
I'd been at KPMG for about 14 years. I joined on their Financial Services Advisory graduate programme, and I was the only female graduate on the programme that year. Thankfully, it feels like times have changed. I moved around a lot with the Regulatory Compliance Advisory team, focusing on retail banks and then insurance. I spent about eight months at Aviva Digital as their Head of Compliance and I spent some time at AXA as their Head of Conduct Risk too. Both roles were very interesting and I think that's where my passion for the insurance industry has stemmed from.
What attracted you to BDO?
I knew people who had joined BDO and they were always very positive about the firm and as soon as I started speaking to the prospective team during the interview process I got very excited about the opportunity. There was a huge amount of investment in what BDO was doing in FS Advisory, they had clear ambitions to grow in a very achievable and sustainable way. I felt like with my experience in insurance and conduct risk, there was a real opportunity to leverage some of my insight and further strengthen BDO's advisory offering.
The other thing that came across in those conversations was the fantastic culture. Even in the interview process, I met so many people and had constructive conversations which really helped me feel welcome when I first joined. We're very people focused here, as well as very client focused. I think the real difference I see is that the culture comes right down from the top and feels very genuine in terms of the decisions being made by leadership and right through the business.
Can you tell us a bit about your current role?
I'm a director in our Financial Services Advisory practice and I focus on regulatory and compliance issues. I support Financial Services clients and particularly insurers. I'm focused on dealing with regulatory change and meeting regulatory requirements, particularly those which are set by the Financial Conduct Authority (FCA) and those which have more of a customer focus. Essentially, I'm helping firms to make sure that their customers receive good outcomes and that they look after their vulnerable customers.
What do you enjoy most about your work?
I always tend to enjoy the big projects, where you've got a large team working together. One particular highlight recently has been helping a firm who needed support to ensure they were meeting all the regulatory requirements to sell insurance. We worked collaboratively with the client and helped educate them so they could grow their business. On this project, when the client requested a proposal, we identified that what the client had asked for wasn't what they actually needed. So we had a very honest conversation with them to make sure that they got the most value from the work that we delivered, and that built trust in relationship right from the start.
We were able to help them deliver a road map of the improvements they needed to make so they could sell the insurance. They were really happy with the work we've done and now we're looking to support them through the implementation phase.
What is it that makes advisory at BDO so special?
What I've always liked about consultancy and particularly the advisory work that we do is the variety, both in terms of the types of projects that we work on and our clients. I might be helping a client with designing their sales process in a way that is digitally forward thinking and which puts their customers first. Or I could be working with a client on a project where they've received a letter from the FCA asking them to do a deep dive to understand why they've had certain failings.
I like that we can provide clients with that benchmarking view across the industry. We're in a very unique position to be able to offer a view across the market and support and advise clients on how to improve, gain efficiencies and do things better.
What do find most satisfying about your role at the moment?
I think as the economy is going through tougher times, I find my role rewarding in new ways. For example, I'm quite focused on the cost-of-living crisis and how that's going to impact Financial Services firms and how they'll need to support their customers, because it's a subject which impacts everyone in some way.
I'm currently working on a thought leadership piece on the cost-of-living crisis. It involves a panel of individuals across other consultancy firms. We're coming together as a group to put our thoughts together around what firms should be doing how they can genuinely do the right thing for customers.
What makes BDO stand out for you as an employer?
The huge draw for me is the culture and being part of a very supportive environment. We focus on different initiatives to try to bring people together and we recognise that in a post COVID world we work differently. People have the opportunity to engage and connect in different ways. For example, we participated in the JP Morgan run in Battersea Park recently. It was a chance for everyone in the office to come together, catch up and focus on wellbeing. There wasn't any pressure, you could run in your own time so it was really fun.
What I really enjoy about the advisory work, particularly at BDO, is the nature of the clients we tend to partner with. We get quite a lot of ambitious and innovative firms. There's a lot to learn from conversations with clients like these. Ultimately, that allows you to build a portfolio and your experience, so you can share what you've learned with others and grow your career.
How have you been supported to develop in your career?
I've had a lot of exposure to management and leadership, right across the business. They're really supportive and have been helping me to think about my future progression. In fact, I attended a course recently which was about thinking more strategically around what we offer as a business. As part of that, we had to come up with a strategic objective, which we presented and now we're being supported to go out and implement it. You really have the ability to make change here. You have the opportunity to be able to land in this firm and build your career in the way you want, to be listened to and to drive that difference.