Dalton is a Senior Credit Manager in BDO's Gatwick Finance Operations. With over two decades of professional experience under his belt, Dalton's journey from uncertain beginnings to a senior role at BDO is a testament to his resilience and ambition.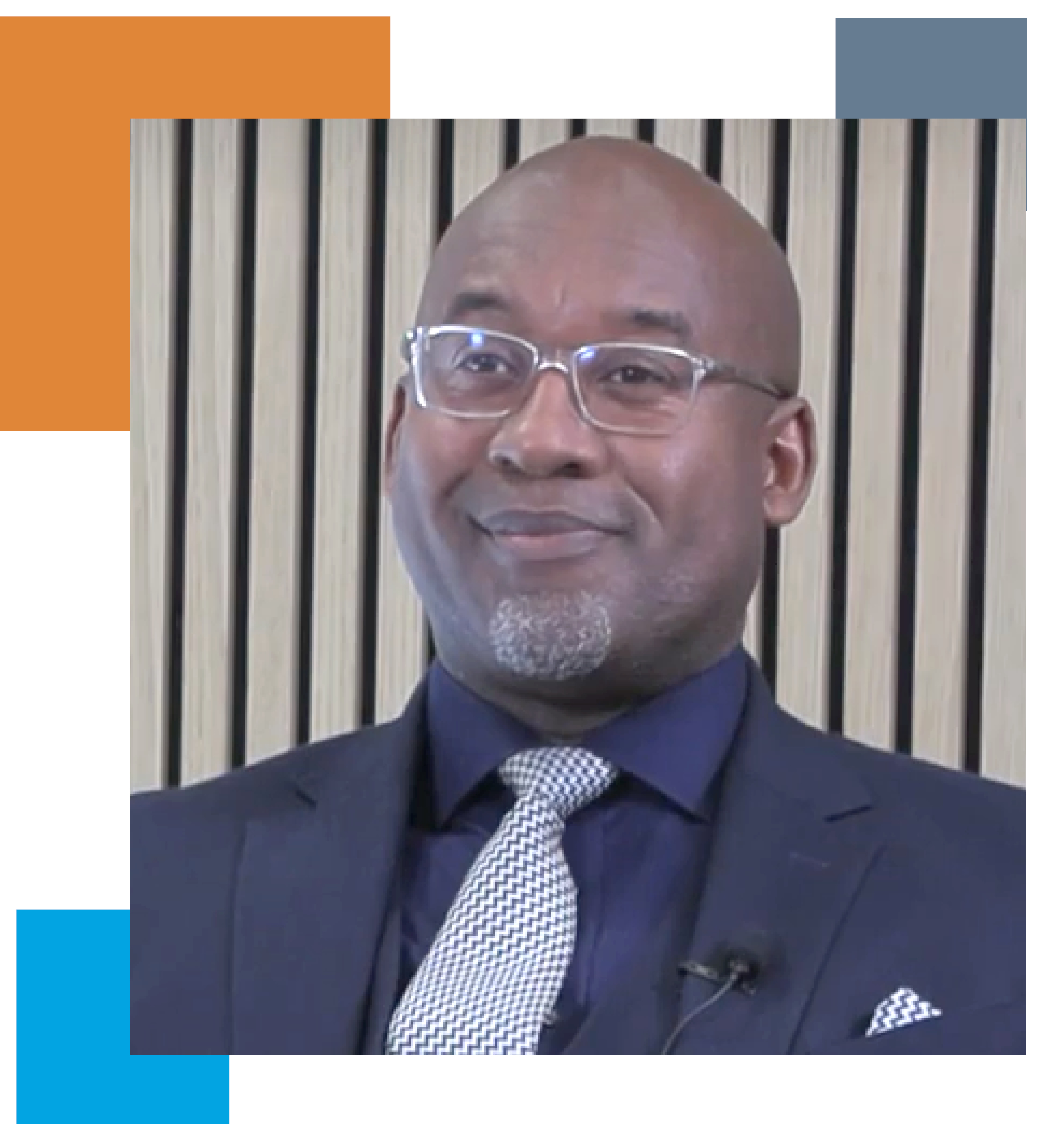 Can you tell us a bit about yourself and your journey to BDO?
I 'm Dalton, a Senior Credit Manager at BDO in Gatwick, I have been working here for eight years. My journey here has been quite an adventure. I initially left school without a clear career path and worked at a government institution. However, I soon realised that it wasn't where I wanted to be. So, I decided to go back to university, studying Credit Management, and spent 14 years working for two of the Big Four firms. BDO has been my longest tenure, and I've embraced professional services wholeheartedly.
How has BDO changed during your time here, and how does it align with your vision for the company?
One of the remarkable aspects of BDO is its commitment to constant improvement and change. The company encourages its managers and IT staff to continuously evaluate our processes and find ways to work smarter, not harder. This forward-thinking mindset is crucial for a company that aspires to greatness, and it aligns perfectly with how I approach my own department.
Have there been any events or experiences that significantly influenced your career choices?
Indeed, there was a pivotal moment when I took a career break for three months. During that time, I was headhunted by BDO, and it felt like this role was meant for me. What attracted me most was the company's national approach, mirroring my belief that teams should be national rather than centralised. Additionally, BDO's growth plans and collaborative mindset resonated with my previous experiences.
What specifically about BDO made you choose this path?
BDO stands out for several reasons. Firstly, its commitment to ESG policies and diversity and inclusion aligns with my values. I believe a firm should reflect society, and BDO embodies this principle. Their response to global events like the Ukraine crisis and the George Floyd incident reinforced my belief that I made the right choice. Their listening programmes and dedication to societal issues impressed me deeply.
Can you shed light on some common misconceptions about working in your profession?
Accountancy firms often suffer from a reputation that couldn't be further from the truth. Contrary to popular belief, we're not just number-crunchers working around the clock in isolated cubicles. Collaboration is key in our profession, and personalities matter. People stay in accountancy firms because of the camaraderie and the shared mindset for growth.
What were some expectations you had about BDO that turned out to be untrue?
As a successful business, BDO might have been content to rest on its laurels. However, I quickly learned that they're forward-looking and adaptable. In my time here, we've seen two mergers, and our market share has grown. The sky's the limit when you have a forward-thinking mindset like BDO's.
What advice do you have for those considering a role at BDO?
My advice is simple: Go for it wholeheartedly. Be ambitious and bold, and know that there's nothing you can't achieve if you put your mind to it. Collaboration is key, so understand your team members' skill sets, contribute your own, and see problems as opportunities for innovative solutions. If you bring that mindset, you'll thrive at BDO.
Where do you see yourself and your role at BDO in the next five years?
Over the past five years, I've had two promotions, and I anticipate more organic growth in my role. Credit management involves collaborating closely with clients and adapting to changing business landscapes. My focus is on how we can continue to support our clients through these challenges and cement our relationships for the future.
What piece of advice would you give to your younger self as you embarked on your career journey?
If I could speak to my younger self, I'd say, "Nothing is unachievable, and you are your own limitation." Think big and make things happen. Finding your passion may take time, but never lose sight of your dreams and ambitions.