How BDO has helped me to succeed, both professionally and personally
This year marks my 15-year anniversary of joining BDO. I am a Senior Manager in our Tax team, as well as being a Corporate Tax Champion. Today I share my journey so far, and how BDO has helped me to succeed.
I started my career at PKF LLP as an audit graduate in 2007, and I transferred to BDO as part of the merger in 2013. Even once I had qualified as a Chartered Accountant (CA), it was important to me to continue to learn and develop. During my studies, I always found corporate tax interesting and challenging so when an opportunity came to transfer internally, I jumped at it! I'm now both CA and CTA qualified and have been a member of the BDO Corporate M&A team since 2013. My time in audit allowed me to develop many different skills but since moving to tax, I haven't looked back!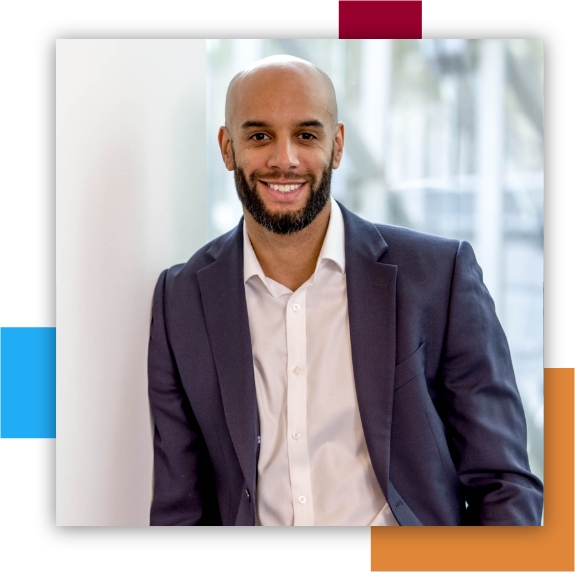 Supporting me through training and development
The firm has helped me to develop my career in three main ways. Firstly through supporting me with the professional exams I've taken. Although not compulsory, the qualifications provided me with confidence that my technical knowledge was where it needed to be. The support I received from the firm during study and exam periods, and in putting me forward for work to put my growing skills into practice, was fantastic. There was a strong support network, and I knew who to go to find help. And that support is still there – through my counselling partner, the training that is available and the experience I can gain.
Secondly, the firm has provided me with great training on soft skills, such as those needed by People Managers, as well as client handling – this has been essential. Not only to my career but also to my personal development. Tax specialists aren't just born! We need to grow as individuals in both our knowledge and the way we deliver the services we offer. The firm has given me time for these training and development opportunities and ensured that I keep my skills up to date.
Helping me to sustain my interests
Lastly and equally important, has been the support the firm and Corporate M&A have given me over the years. They've allowed me the flexibility to progress in my career, and at the same time, have a focus on my outside ventures - such as my yoga and wellbeing festival and building my own personal training brand. I'm totally committed to my role, but I also enjoy managing my ventures. The firm made that happen by enabling me to reduce my hours when I really needed to give my ventures more time. So way before the pandemic hit, I was already working partly from the office and partly from home. The firm enabled me to be able to have that balance and they supported me in the process of being able to have that kind of flexibility.
I'm back working full time at the firm now and I'm only ever a phone call away or on the other side of the laptop screen from my clients. I also believe that my outside experience of working with my own venture helps me. The more contact we have with our clients, and the better we work to understand them and their businesses – this puts us in a prime position to be able to really add value to what we deliver for them. That's the best part of working at the firm – being able to deliver really great work for our clients.
Helping me to succeed in this way, both professionally and personally, in turn makes me even more committed to helping my clients to succeed.
Find out more about Darren's career journey in BDO in this video.