From India to the UK, Pooja has always pushed herself to be the best she can be. And, when the perfect opportunity arose at BDO, she couldn't help but take it with both hands. In her short amount of time with us, she's made a quick impact in her role and across extra-curricular activities among the BDO teams, and is in no rush to slow down her growth.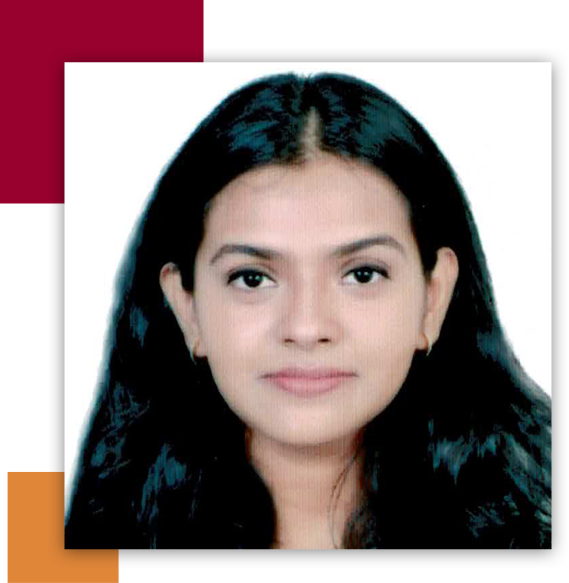 What brought you all the way to BDO?
I was initially working for a chartered accountancy firm back in Mumbai before I relocated to the UK about a year and a half ago, when I got married to my husband. When I came to the UK, I was headhunted for the role at BDO. It all seemed like the right fit for me because I always wanted to play with other sectors in risk advisory, and specifically get experience with the SOX and Third Party Assurance. It was very important for me to have the right kind of office culture, so when I saw the 'Be Yourself' moto on BDO's website, it stuck with me and what I stand for. Alongside this and the like-minded team I would be working with, it just all seemed like the perfect fit. I knew I had to take the opportunity.
Can you tell us a bit about your job role?
Currently, I'm a senior executive in the digital and risk advisory team, working specifically for the SOX and third-party assurance team. SOX is a US law also known as the Sarbanes Oxley Act. In this space we test client controls, whether they're operating effectively, and give management recommendations about how to operate with better efficiency. On a day-to-day basis, I test controls as per their control objectives and assess the impact of risks, document findings and recommendations in our working papers, prepare flow charts for process mapping, review work performed by trainees, prepare report of results of our testing and liaise with the clients. It's a bit of everything and I have a flavour of the whole project.
I'm also part of the CSR committee initiative here at BDO, which involves social responsibilities and fitness challenges. This extra-curricular side of BDO motivates me outside of my work, and with things like a bake sale that is being arranged for Hospice UK.
What have you enjoyed since being at BDO?
I'm very satisfied with my role here, as it's given me the opportunity to explore different streams within Digital & Risk Advisory such as SOX, Third Party Assurance, ESG and more recently IOSCO Audits. I have been given the platform to raise my hand and be believed in, so I can gain new opportunities that expand my role. When I first joined, I was assigned a counsellor manager and an office buddy who walked me through how BDO operates. The team members are patient and approachable and inevitably make my work more interesting. All the individuals I've worked with are very like-minded so it's interesting to have a conversation with everyone.
I'd say overall, there are three main benefits of working for BDO. Firstly the inclusive and accepting nature. I've found it positive to have a good ratio of inspiring women working around me as well as men. Secondly is that everyone is very approachable and easy going, but incredibly hardworking. And thirdly is the extracurricular activities and groups on offer that consider wellbeing and community.
How has BDO focused on wellbeing?
When it comes to wellbeing, the people in the team are so supportive that if, for example, you're struggling with workload you will have help in managing it effectively. This alleviates that concern of working endless hours to get work finished. Team members also always ask how I'm doing which never fails to make my day.
On the bigger scale of things, we prepared a weekly 20-minute huddle that takes place every Friday within the SOX and Third Party Assurance team, where we remind ourselves to take care of our wellbeing. We're taken through opportunities that are coming up and any important reminders carrying over into the next week. Digital & Risk Advisory Services also have peer group meetings for discussing various topics every month with a lead partner. This provides different perspective/solutions on looking at various challenges faced at work. I always endeavour to play active parts in both these meetings.
What differs from your previous job in India to your current job in the UK?
In India, I was at a small to medium sized company because I wanted the flexibility while I was studying two degrees simultaneously. I was always open to a bigger opportunity in my career, and little did I know that I would move to the UK and have this lined up for me. Here, I am part of a wider team, with more sub-groups that align to form digital and risk advisory. I've been able to get a flavour of the whole team as such, which has been wonderful. I've even recommended a few of my old colleagues to BDO through the reference scheme. I tell them how full of opportunity BDO is, and the culture is absolutely where you want to be when you're coming from a different country and background.
How do you want to progress with BDO?
I'm very happy to be a part of BDO because they're attracting many big scale clients from different industries. From internal matters to CSR Committee, I'd love to grow in my role as BDO grows too. To improve my knowledge and experience, it's important for me to monitor my progress, attend all mandatory training sessions, take constructive feedback and produce good quality work, whilst also making my presence felt in the organisation by taking part in extracurricular activities. All in all, I'm looking forward to progressing with BDO.