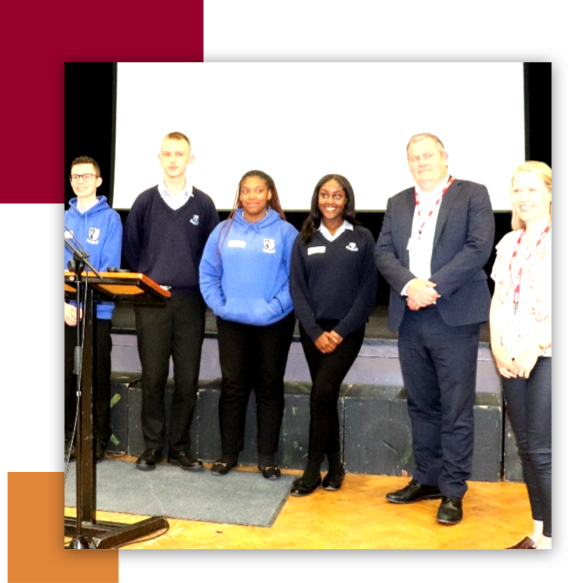 Tuesday 28 June was a special day for the Leeds office. It was the culmination of our 2021/22 Citizenship programme with our 2020 Early Careers cohort spending the day supporting and facilitating 'The Big Pitch' at local secondary school, Mount St Mary's Catholic High School. They were joined by representatives from Ahead Partnership, a non-profit organisation that specialises in helping businesses to deliver social value projects that overcome inequality and promote opportunity. Mount St Mary's is in a disadvantaged area on the outskirts of Leeds city centre where English is an additional language for 55% of students (compared to the national average of 17%) and free school meals are at more than double the national average. A total of 49 different languages are spoken across the school.
For the BDO team on this project, who joined us in the midst of the pandemic, this was an opportunity to work together across service lines on a project where they could give back to the local community by applying their skills in a completely different way to the day job. They worked with teams of students from Year 10 at Mount St Mary's on 'The Big Pitch' – an opportunity for the pupils to work in groups to pitch, Dragons' Den style, to four BDO 'Dragons' for investment in their ideas for a Summer Music Festival. To help prepare the students, our team delivered workshops on sales, creativity and finance and facilitated practice presentations ahead of the real thing. The students also got the opportunity to learn more about the trainees' roles at our firm to raise awareness of how these roles can be accessible for them in the future.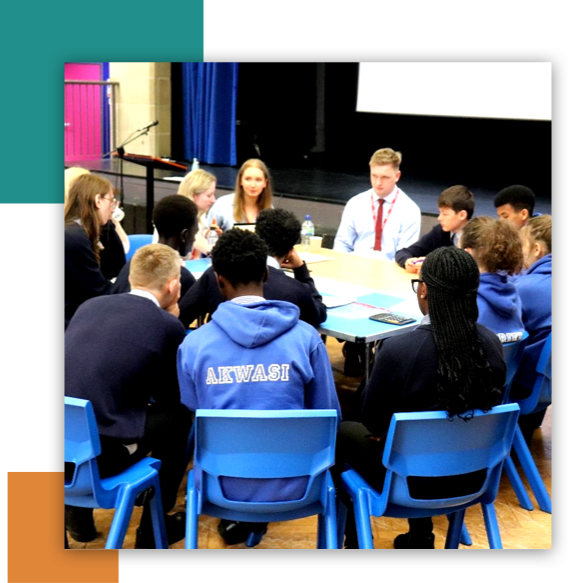 Not only were the pupils pitching to the Dragons, but they were at a microphone at the front of the hall watched by all their classmates and our trainees. We were impressed at how they threw themselves into the project which lasted for the full school day; their confident and well-thought-out pitches, and their visible demonstration of gratitude that we had invested our time in them, will stay us with for some time.
As the People Partner for the Leeds office, Dan Brookes said that this kind of activity creates a huge amount of pride and we look forward to taking part in more of these opportunities over the coming months and years. From a personal development perspective, it was great for everyone involved from BDO (trainees and Dragons) to have the opportunity to step away from our day-to-day roles, and to experience how exciting it is to form relationships with the school and the talented pupils - some of whom could be part of our future vision for an increasingly diverse workforce and leadership team in BDO in Yorkshire.