Coral has been at BDO for nearly four years and is an Accounts & Financial Reporting Manager. She loves swimming, singing and performing and always tries to promote a positive mental attitude.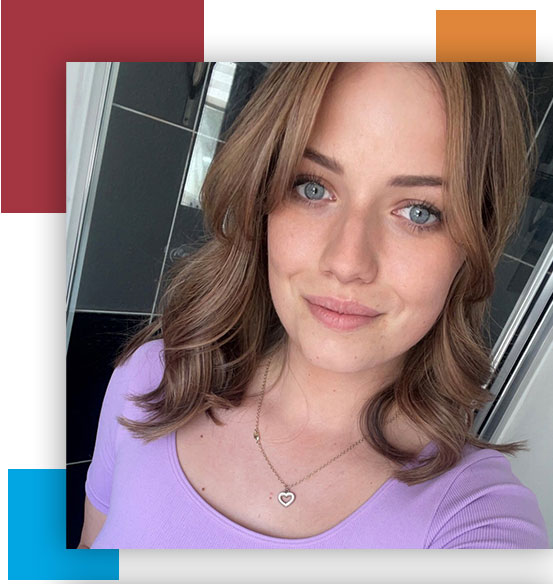 What has been your career journey at BDO so far?
Coral joined BDO shortly after returning from maternity leave wanting more of a work-life balance and being able to achieve some career progression whilst also being a full-time single mother.
"I joined in June 2018 as a Senior in the Accounts and Financial Reporting team and was shortly promoted to Supervisor in November 2018 and then later progressed towards Assistant Manager in May 2021 and shortly after promoted to Manager in November 2021. I have focussed on growing our Not for Profit base here in the Manchester Financial Reporting team. I have also been heavily involved in the Manchester CSR team and loved every minute."
Why did you apply to join BDO?
Because I wanted to remain in practice but away from Audit, I had heard many positive things about BDO so when the role popped up, I felt like it was made for me!
How would you describe BDO's culture?
Just so supportive, in providing help when you need it, supporting you through your career goals/ ambitions and collaborative too. All teams are just great at linking with each other and it really does help create a great place to work.
Why should someone join BDO in the North West?
For the office party? No kidding, we have just had a cracking office refurb that we can all enjoy and it's a great atmosphere to work in where all teams are well-connected.
What has been the best course you have completed whilst at BDO?
I attended the CPD course which gave me some really amazing pointers and guidance to what it takes to be a great people manager.
Describe BDO in one sentence.
BDO is a brilliantly diverse organisation.
What has been your biggest surprise at BDO?
Being a large practice with a large number of staff but still feeling like the firm holds many of the characteristics of a smaller firm with its support and there has never been the feeling of being "a fish in a tank."