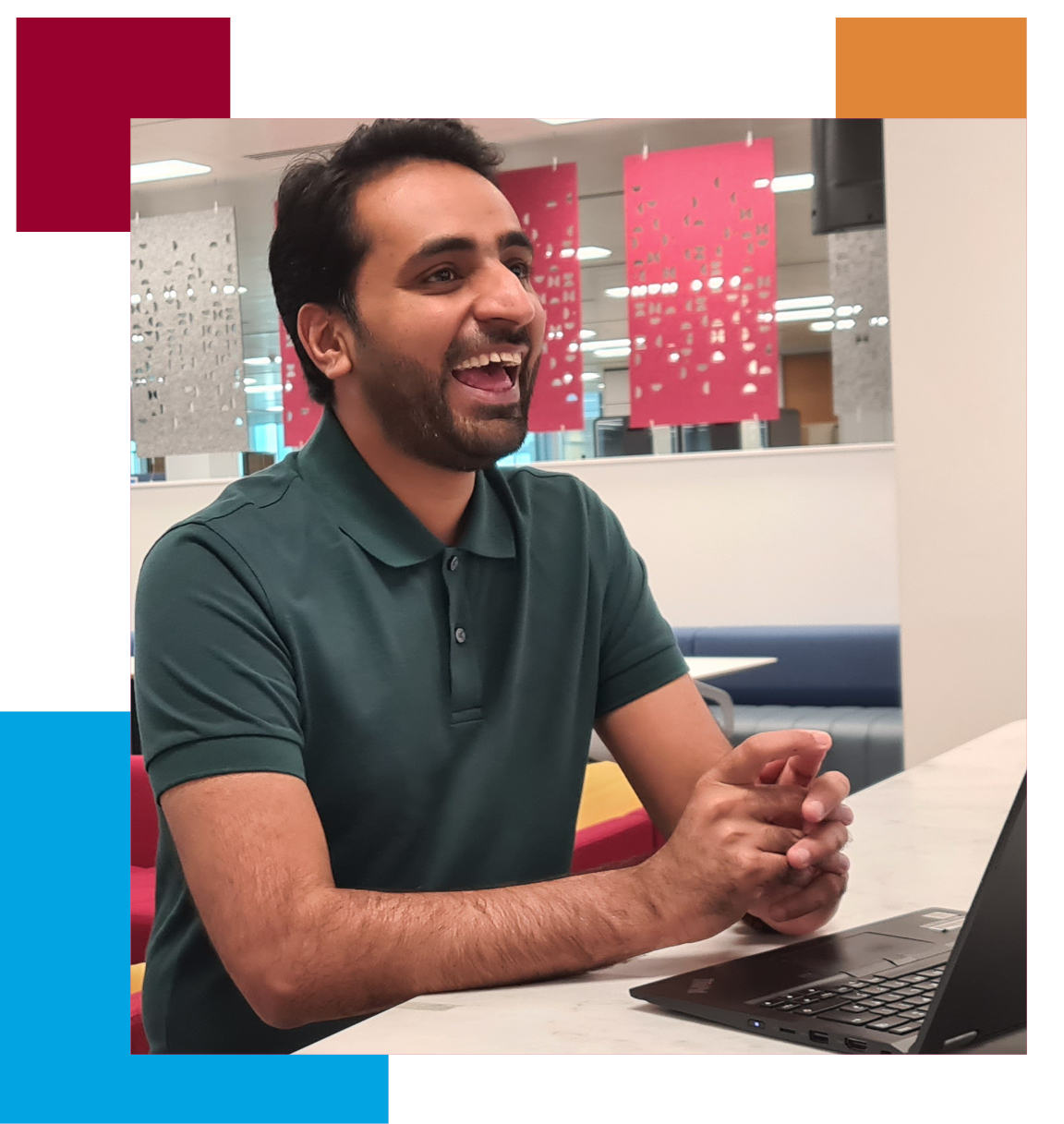 Can you tell us a bit about yourself, your role, and how long you've been with BDO?
My name is Jawad, and I'm an Audit Manager at BDO in Manchester. I joined BDO in 2020, so I've been here for two and a half years.
Describe your career journey and how you ended up at BDO?
I began my career in Oman, at one of the largest firms in the world. I spent around four years there before moving to the UK to explore new opportunities. I gained some valuable experience in Liverpool and eventually joined BDO in Manchester.
What are some of the key differences you've observed between working in the UK and other countries, and between different firms?
The main differences I've noticed are cultural. Working in the UK involves a mix of people from around the world, while in Oman, the local culture was quite different. Additionally, there are various laws and regulations to navigate in different countries. As for different firms, each has its own audit methodology, accounting software, and data analytics tools. It's been an enriching experience working with diverse technologies.
Can you share some of the biggest misconceptions you've encountered in your profession?
One of the most significant misconceptions is that auditors are solely focused on numbers and lack opportunities for creativity and innovation. In reality, auditing involves critical thinking, problem-solving, and continuous learning to ensure accurate financial reporting. Another misconception is that auditors work alone, but we work as a team, collaborating to identify issues and improve internal controls.
What did you hear about BDO before joining, that you've realised isn't true?
Some assume that BDO is a small firm with limited resources. However, BDO has a diverse client base, including large entities. We have access to advanced technologies and are aligned with major firms. It's been a great environment for learning and professional growth.
Can you share one myth-busting statement that addresses all these misconceptions?
All these myths are entirely false.
What do you enjoy doing when you're not auditing?
Well, I'm not just an Audit Manager. I also enjoy traveling. When I was in Oman, I explored the Middle East, and since moving to the UK, I've been traveling around the UK - Scotland, Wales, England, and Ireland. I try to make the most of weekends and holidays to discover new places and cultures.