With a degree in Politics from Exeter University, Business Restructuring Partner Matthew Tait, found his way into the accountancy world. Here Matthew tells us how he got started with BDO, what a typical day looks like for him and his team, and what the future holds.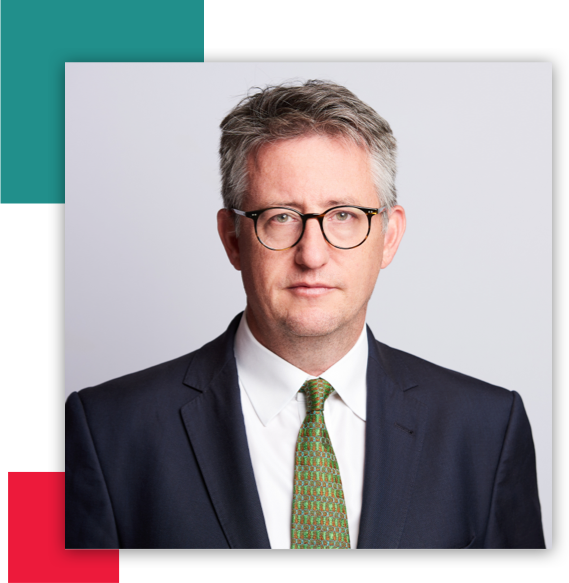 Tell us about your background.
I came from an arts background and I did a degree in Politics at Exeter University. I didn't get a great degree out of that in terms of the grading, but I really enjoyed my time there. It taught me how to think critically, work with people, and how to commit arguments to paper.
At BDO, you'll find a variety of backgrounds among our people, which allows us to better serve our clients with a more well-rounded service.
How did you get into accountancy?
After leaving university, there weren't many jobs around due to the recession. I went to work for an insolvency firm called Griffins. I was there for a total of three years and then I joined a bigger firm called Smith & Williamson, which gave me great training. After seven years, I then moved to PwC, which was a significant step up in my career.
I joined at a time when the world's largest insolvency was about to take place - the Enron case. I was one of several hundred PwC team members worldwide working on the case, helping to wind down the company and several hundred subsidiaries.
This was a huge organisational and intellectual challenge but a truly excellent place to learn. I eventually became the principal manager responsible for the main Enron entity in the UK overseeing the realisation of hundreds of millions of pounds of assets and dealing with billions of pounds worth of complex creditor claims. The really enjoyable part was working as part of a large, highly effective team that identified and solved many complex and unique problems.
What made you decide to join BDO?
I left PwC because I wanted to find a place where I could be myself and develop a business model that was more person-centred. I felt that BDO was a place where I could do that.
I was approached by a head-hunter to help open BDO's new office in Gatwick as the Business Restructuring Director specialising in corporate matters. I was lucky to have the support of an experienced BDO Partner, Matthew Chadwick, who I still work with today.
He was also very significant in sponsoring me to become a Partner, challenging me and help me understand how to build a business. With considerable help from a large number of people, I built a team on which I was able to instil mine and the Firm's values. The support I received and the freedom to build something is an invaluable aspect of my career.
After 15 years, most of the team I recruited (or persuaded) into Business Restructuring still work with me or the firm today.
What does business restructuring entail?
Today, I help develop our focus on providing restructuring and advisory services to central government and not-for-profit organisation, including charities. My personal focus is to help businesses that are in distress due to financial, operational, or legal issues and to assist their management, their funders / lenders or regulators in finding the best solution in the circumstances.
The reasons for their distress can be varied, but may include a change in regulation, the wider economy, mismanagement, changing markets, or sometimes fraud. I work with them, where possible, to overcome these challenges. This can require restructuring the businesses finance structure and operations. The solutions often involve identifying funding solutions but can require a sale of some or all of the business or a restructuring through an insolvency process.
What do more junior staff do on a normal day in Business Restructuring?
So I have a very recent case where a team of 16 people from BDO, the client, the lawyers and the regulator had less than 48 hours to work out an emergency plan to rescue a business in a complex environment where business failure was very rare and for which there was no effective precedent.
In that team, we had one colleague who had been in Business Structuring for no longer than six months. They were responsible for going through the cash flows and then presenting the information back to the client and the wider team.
Tomorrow, they could be doing something completely different. They might be working on analysing supplier agreements of a manufacturer of modular housing, or they could be working on the financial information needed to support a witness statement I need to sign on a legal action I'm bringing.
Every day is as different as the projects we win. In the past 12 months I have been engaged to work with client in the financial services, transport, construction and education sectors. Learning something about each is what I think the team really enjoys.
How has BDO helped you to succeed?
I really enjoy working with my team at BDO and appreciate the other things that the Firm does to enable me to work with a huge variety of clients and sectors.
I love being able to speak with Partners who work in different areas of the Firm to gain real, fresh insights and a better understanding of important issues facing the clients I work for.
It's been a successful journey for me so far, and I look forward to continuing to do some great work with my team for many years to come.