Dan Free began his career as a postman for Royal Mail, but after 10 years, he realised he needed a change. He tells us what inspired him to join BDO and how the firm has supported him in his journey to becoming a Chartered Accountant.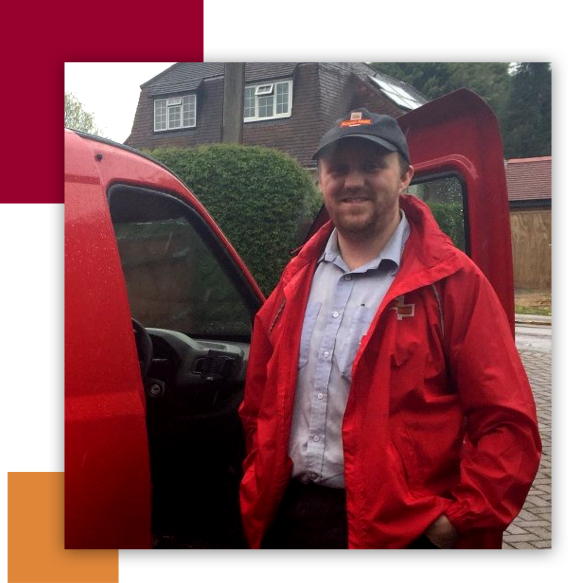 Tell us about your background
When I left college 15 years ago, I had no idea what I wanted to do with my life. So I ended up working for Royal Mail as a postman for a number of years. I was with Royal Mail for 10 years in total.
I had spent six years as a postman, two as an industrial relations representative and then two in operations management. But I was just going through the motions, earning a living and not really interested in what I was doing.
Eventually, I realised I couldn't do that forever because the role had limited options for career progression.
I liked the budgeting and financial side of operations so I thought I'd look into doing a business and accounting degree. I did it at Birkbeck, University of London which has classes at night-time to allow for people who are working full time. I moved jobs to an accounting role at a charity in London where I ended up being responsible for their financial reporting function.
Once I finished my degree, I knew I wanted to train as a chartered accountant but the charity wouldn't support that financially. So I started looking at accounting firms.
What attracted you to BDO?
When I was researching firms, I found that most of them have a generic vision and messaging, but BDO really spoke to me, especially its focus on helping its people develop. I read an interview that Paul Eagland, the managing partner, had given and it was him talking about his background. That was the first time I'd seen someone in senior leadership who was from a similar background to me.
It made me realise that an apprenticeship is open to people from working class backgrounds as a way to get into a good career without having any help from the previous generation. I applied to a lot of places, but BDO was my top choice.
What was it like for you to join as a mature apprentice and how did BDO support you in that journey?
People I worked with were very open to hearing about my previous experiences and allowed me to take on more responsibilities and do higher level work more quickly.
One good example would be when I wanted to gain more experience in accounting. I requested a secondment, and the head of the business unit was really supportive of that. She helped to connect me with a director in a different department to make it happen.
I went on a six-month secondment to a department that wouldn't normally have any grads doing any work. It was exactly what I wanted. I've now been at BDO three years and I'm due to qualify as a chartered accountant this year.
Is there anything that surprised you about working at BDO?
Mental wellbeing isn't just a buzzword here. This is a firm that practices what it preaches in terms of support and making sure that you have a balanced life.
The flexibility and benefits we get are very good and there are a lot of opportunities to develop your career.
It's very meritocratic too. From day one everyone was very welcoming and friendly, and it was just a nice environment to be in. People are very caring and empathetic of new joiners and grads. It's a really inspiring place to work.