Jamie-Lee is a Senior Manager in the Financial Services Advisory Department, specifically in internal audit. Read about her unconventional journey into accountancy and representing Great Britain at the UCI world cycling championships.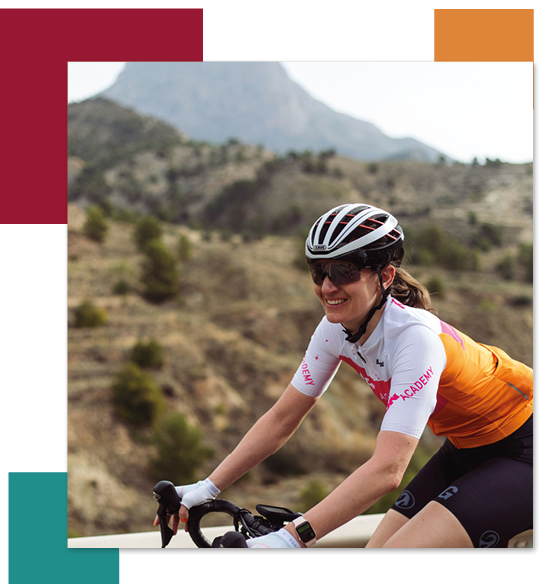 How did you get into accountancy and cycling?

My journey into accountancy was quite unconventional. When I was 15, I had limited expectations for my future due to my circumstances. I then got the opportunity to do work experience at a very large, well-known bank, which opened my eyes to a broader world. At 16, I left home and focused on earning money to support myself. As I always valued education, I attended night school for a couple of years to continue my learning. The bank offered me a full-time position, and with their support, I managed to get into university and pursue my degree in Business Management.

Cycling only became a passion when I moved to Bermuda at 27. I was always into sports from a young age. My gran used to take me swimming and I used to take part in athletics at school. When I left home at 16, I had to stop these things to earn some money. When I was studying later on, I would go for the odd run just to clear my head. But when I moved to Bermuda at 27, I finally got to a position where I completed my studies, I'd qualified and wanted to do things for me again. I started running again, first taking part in a few 5K's which went to half marathons, then marathons and then onto ultra-marathons. That's where the cycling came in because it's really strenuous on your body running over 100 miles a week, and I needed something to switch things up.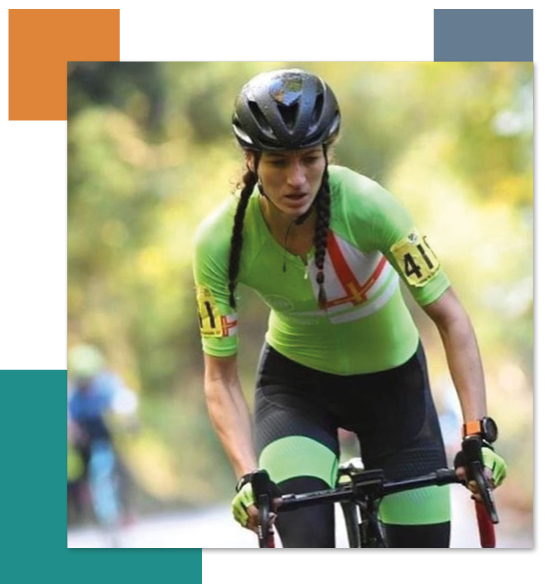 What has your cycling journey been like, leading up to representing Great Britain in the upcoming cycling championship? And what are your expectations for the event?

Coincidentally there were a lot of discussions about the Island Games; if Bermuda would send a team, and if they did, if I would be on it. I'm originally from Guernsey, and had always wanted to participate in the Island Games, which is like a mini Commonwealth Games for small islands, so if I was going to have the opportunity I wanted it to be under the Guernsey flag. I approached the Guernsey team with my cycling stats and made it into the Island Games. Unfortunately, I wasn't able to give my best the first time around due to a car accident 6 months prior to the games and last year (2022) was plagued with injury and illness. Once I receiving the all clear to train again I was even more focussed on improving my fitness and skills to have another chance at qualifying. One of the races I participated in as part of the training and practise was the tour of Cambridgeshire, which unexpectedly qualified me for the British team's World champs in my age group, after placing 8th in a bunch sprint for the podium. It was such a pleasant surprise, and I felt very happy and proud to have the chance to represent Great Britain.
Now, I'm preparing for the biggest race of my life, which is a 163-kilometer event, quite different from the standard regional races I'm used to. My main goal is to finish the race and ride as smartly as possible. I don't know what to expect with so many strong competitors from different countries, but I'm eager to be a part of such a prestigious event.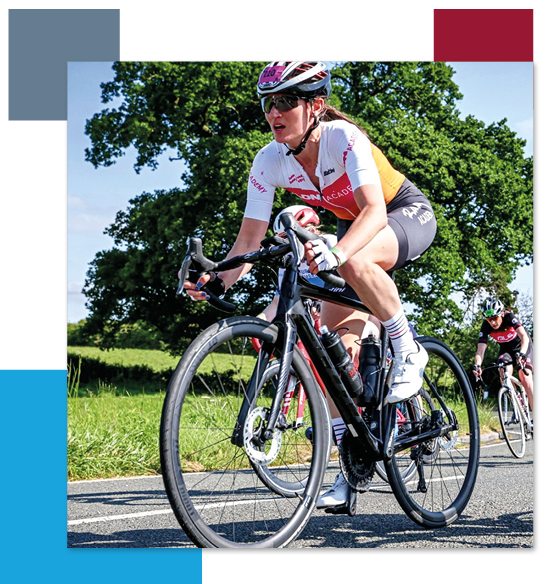 Representing your country in a major event like that must be quite an honour. How do you manage to balance your work at BDO and your cycling commitments?

Balancing work and cycling can be challenging, but BDO has been very supportive. Having a flexible work environment helps a lot. I am able to adjust my work hours when needed and communicate with my coach to plan my training sessions around my work schedule. I try to get my workouts done before work or during flexible hours to ensure I can focus on both my career and cycling. The understanding and support from my colleagues and clients also play a crucial role in managing this balance.

How has cycling impacted your life, both personally and professionally?

Cycling has been a transformative journey for me. Personally, it has given me a sense of achievement and improved my physical and mental well-being. It allows me to switch off and enjoy the outdoors while pushing myself to new limits. I have the support from my Partner which allows me to manage the various pressures of training. Professionally, it has helped me develop better time management and organisational skills, which translates into my work at BDO. Additionally, the support and interest from colleagues and clients show that I'm respected not only for my professional skills but also as a person with passions and aspirations outside of work.


How has BDO supported you along the way?

I am part of the BDO Velo, a cycling community at BDO. BDO has been incredibly supportive along the way, especially with my training and flexibility. When I made the British team and asked for a day off to head to Glasgow, they not only granted me the time off but also provided additional days off to get ready for the race. They even contributed to purchasing my cycling kit, which proudly features the BDO logo.

As for the BDO VELO events, I haven't been able to attend many due to my busy schedule with training and managing clients. However, I do ride with the team occasionally, participating in team time trials on Zwift on Thursday nights and joining the Chatty Pace Group Ride on Friday mornings. The team members are fantastic, and it's always enjoyable to catch up and chat with them while riding.

Additionally, I'm involved in another project with a friend, where we started an esports women's cycling race team on Zwift. It's a passion project, we have athletes based across the world, in varying abilities from newbies to World Tour riders, however this does limit the time I have available for other activities. Nonetheless, the support and camaraderie from both BDO and the cycling community have been instrumental in my journey, and I'm grateful to be a part of such a fantastic group.