Sanele is an Assistant Audit Manager at BDO's Liverpool office. His journey to this role has been a unique and exciting one, starting in South Africa and leading him to a successful career at at BDO. In this article, he'll share his career journey, why he chose BDO, and what he enjoys most about his role.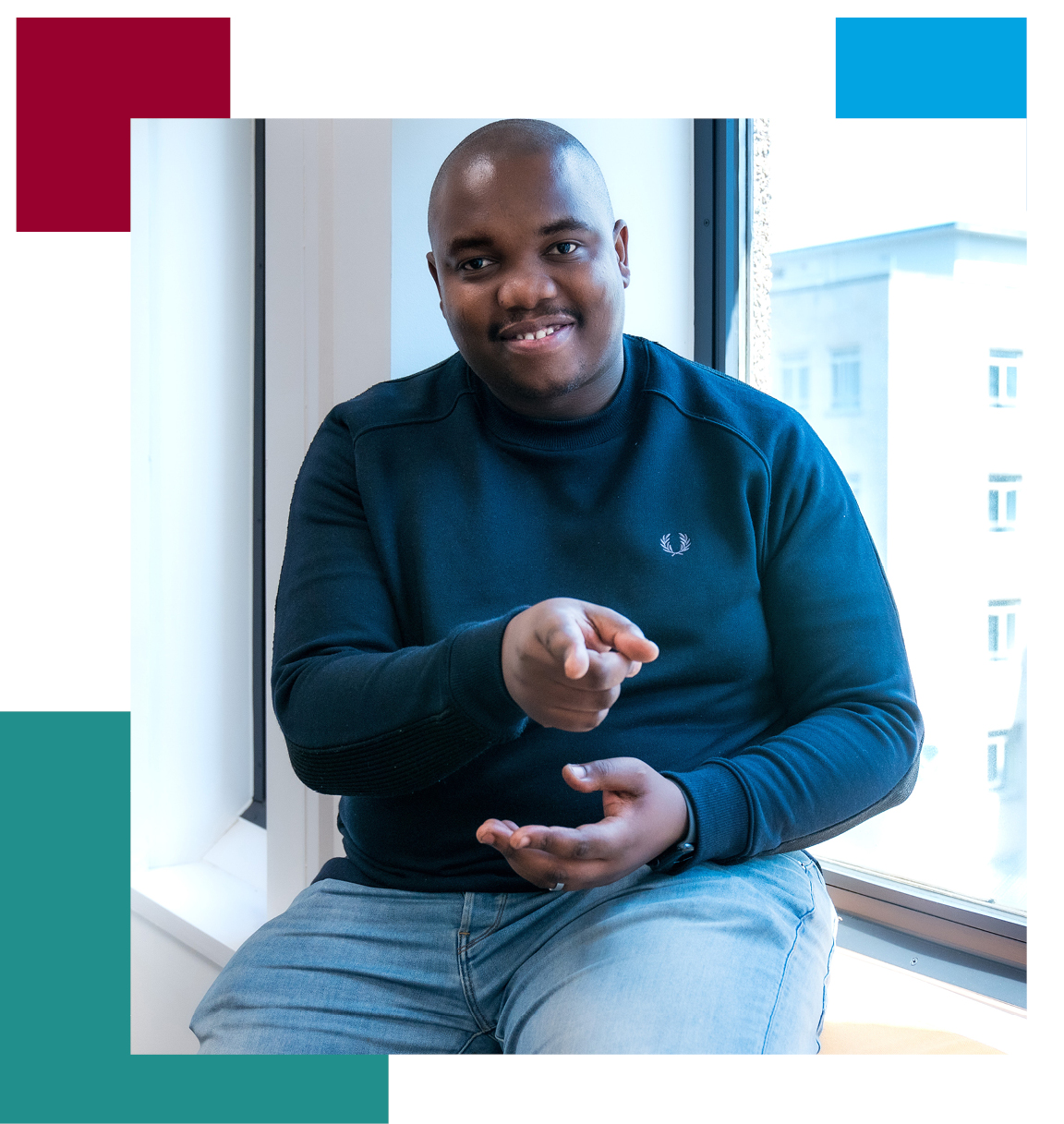 Why did you decide to leave South Africa for the UK?

I began my journey with BDO in October 2021, after making the significant decision to emigrate from South Africa. In South Africa, I had gained valuable experience working in accountancy. However, I was drawn to the idea of working for a larger firm like BDO in the United Kingdom.

What made you chose BDO?

The answer lies in the clear career path and diverse opportunities offered by BDO. I wanted to work for a firm that would provide me with not only growth but also exposure to various industries and departments. This move would allow me to explore different aspects of finance and accounting, giving me a well-rounded skill set.

Can you tell us more about your career journey at BDO?

I joined BDO in the Midlands office in Birmingham as an Audit Senior in October 2021. After a year, I requested a transfer to the Liverpool office. In May 2023, I was promoted to Assistant Audit Manager. My journey at BDO has been fulfilling and structured, with clear goals and milestones along the way.
How does working in the UK differ from being back in South Africa?

Moving from South Africa to the Midlands in the UK was a relatively smooth transition. English was the medium of instruction in South Africa, so language was not a barrier. Additionally, I found comfort in the presence of fellow South Africans at BDO, which helped create a sense of community. The smaller, close-knit feel of Liverpool compared to Birmingham appealed to me, and I quickly realised that the friendly atmosphere extended beyond the office.

What are some of the common misconceptions surrounding accountants?

One common misconception about accountants, especially auditors, is that we are solely focused on crunching numbers and enforcing rules. However, my experience has shown me that auditing is much more than that. Auditors play a crucial role in understanding and improving businesses. We work closely to add value, enhance efficiency, and ensure businesses reach their full potential.
How does BDO stand out?

One of the standout features of my career at BDO is the excellent work-life balance. BDO offers a flexible work environment, especially after adopting a hybrid work model. This flexibility has allowed me to balance my responsibilities, including being a new dad, while still meeting my professional obligations. It's reassuring to know that BDO values its employees' well-being.

What are some of your passions outside of work?

Beyond my career, my biggest passion is football. I have a deep love for the sport and even worked as a football team manager during my university years in South Africa. While my enthusiasm for football hasn't waned, being a new dad has added a new dimension to my life, and I'm excited to share my love for the game with my child.
What are some of the biggest challenges you've faced and goals you'd like to achieve?

Throughout my career, I've encountered various challenges and learned to adapt to different working environments. These experiences have shaped me into a better manager and a more well-rounded individual. My goal is to continue growing within the field of auditing and contribute to the success of the businesses I work with.

Conclusion

My journey from South Africa to becoming an Assistant Audit Manager at BDO has been both rewarding and enlightening. I've learned that accounting is about more than just numbers, and BDO's commitment to work-life balance and career growth has made it an excellent choice for my professional development. With my passion for football and dedication to my career, I'm excited to see where the future takes me at BDO.