In his six years with us, Martin has worked to create a lifetime worth of development. For himself, BDO and the businesses he's worked with. From finding where he fits, to enhancing new business, and making the most of his opportunities. See why Martin has gone from strength to strength.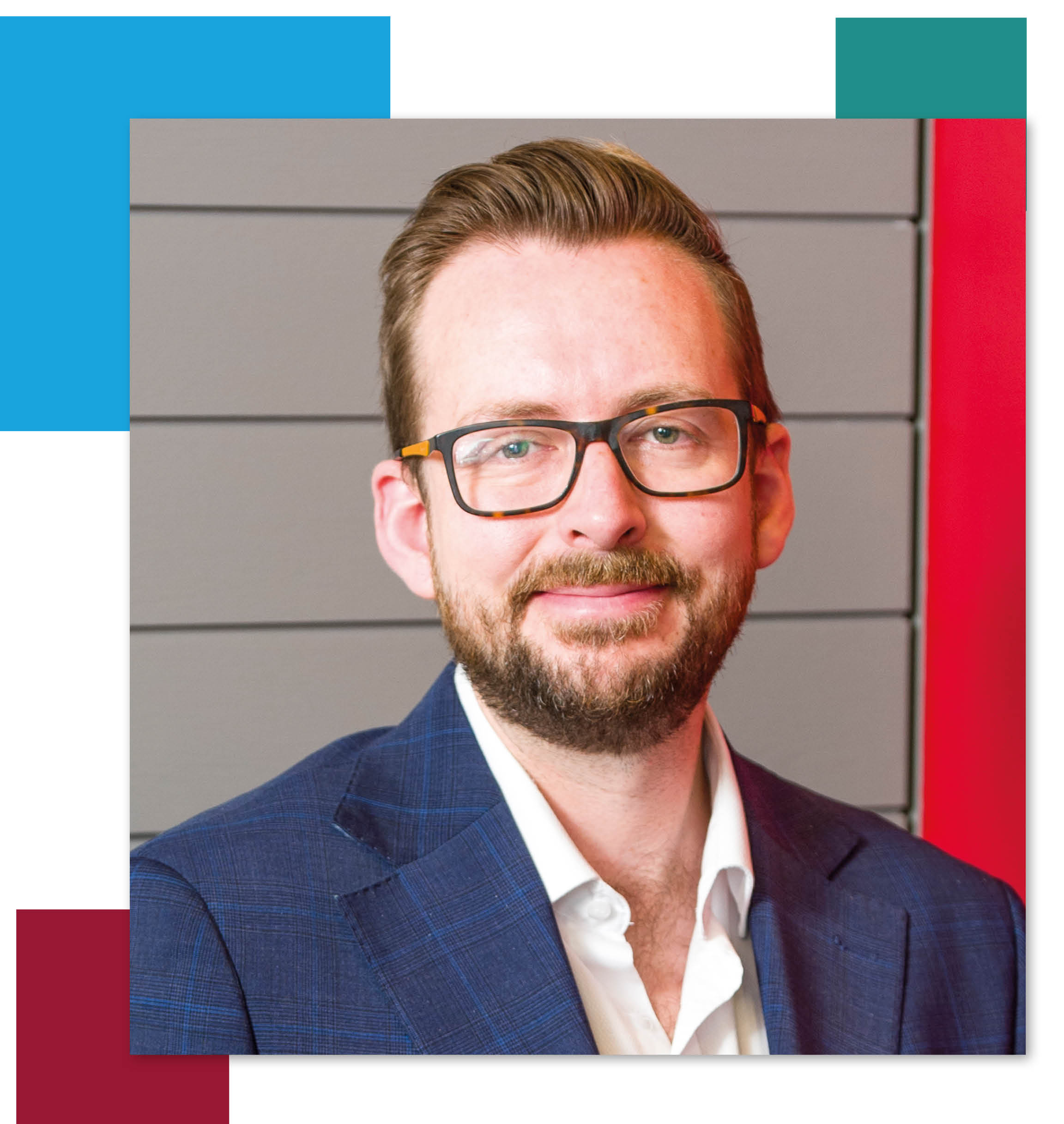 Tell us a bit about yourself…
Although I've been with BDO for just over 6 years now, I started my career with Deloitte around 10 years ago. Before that I was in a law background, studying law at both undergrad and master's level, and eventually got onto the LPC. I then found myself quite attracted to the world of tax, because tax is essentially just law with numbers, so it seemed like a pretty good transition.
What made you choose BDO?
I got to a point where the type of work I was doing wasn't what I wanted to do. To find the right fit I met with the big four and of course BDO.
Out of them all, I found that BDO was the one that the cultural fit seemed to be a nice balance between the more rigid structure you have with the big four and the flexibility offered by more nimble firms. I noticed that there was more of an entrepreneurial dimension that you would typically see with a smaller firm. This really drew me in as BDO looks at mid-market, entrepreneurial type, fast growth organizations, and that was exciting to me.
It was bridging the gap between the two worlds I'd already experienced up until that point. A testament to my enjoyment is the fact that I am still here, six years later.
What separates BDO from the competition?
I think the thing that separates us is the fact we have an expansive knowledge of other areas. I'm in contact with a wide network of people within the firm, so work is very extensive. If there's ever anything that comes up with another business, I know immediately who to speak to, which is a great position to be in. We do reach out, we do bring a lot of different areas of specialism, and we're always striving to attain the best level of practise. All of which are continuously evolving.
What steps are being taken to develop as a company?
We may be tax people, but we understand that we are a business organisation as well. We're always looking at new opportunities and how we can make life easier for ourselves. We're forward thinking in the way we make improvements, asking ourselves how do we do that better? Can we create some efficiencies and make our lives easier? Is there a digital offering?
We really took to the forefront of creating the BDO store, where we have products like e-learning modules for some of the legislation we work with. So, there is that innovative angle within the work we do.
How can you develop as an individual here?
For me, it's been great. I came into the firm at a time when this part of the business was still in early development and I've been able to help shape that in a way that I would like to think had some positive contribution to us winning the Best Specialist Tax Team award in 2022.
I think the greatest opportunity to develop is to live that entrepreneurial spirit and have the incentive to go out and make your mark, to be responsible for what you're doing. We have a fantastic support network who really encourage everyone to go out and do the things that you enjoy doing. And, if there's something that I'm particularly interested in - a particular element of work - there's latitude and scope for me to think about it and bounce ideas off others, and maybe develop something.
It's a very collaborative team and this is reflected in how we deliver work to our clients. We collaborate with them; we work with them to constantly evolve and better the services we offer.People can come into BDO and fit into the mould and do what needs to be done. There's opportunity for individuals to shine if they really want to. It's a great environment in that way and it's what I've really enjoyed.
What do you find most beneficial to your career at BDO?
At BDO, we are trying to get people to have better career conversations. I was incredibly fortunate to have people like James Egert and Martin Callaghan, with whom I can have open conversations about my career trajectory. Effectively, I came into a new part of the business which was a bit like stepping into the unknown. I thought 'what is the true trajectory'? 'Am I making a bad career decision'? It was the conversations I had that put me at ease. It kept me enthused about what we were doing.
We actively encourage feedback at BDO. It's critical. We are focused on making sure that people know if they're doing something well and what to improve upon.
We have roundtable discussions about what we are going to do, how we are going to do it and take ideas from everyone. It's very much a supportive, open culture where we have each other's backs from the top down and bottom up, so we can make sure we are all pulling in the same direction.
Having real, open, honest conversations about career, direction, trajectory, timescales, and expectations is something I haven't had with other firms before. To me, it's really important.