Muhammed is a Junior Digital Analyst and has been with BDO for seven months now. He has a diverse background in business and data analytics and earned his Master's degree in Business Analytics from the University of Exeter. After completing a few internships, including one at another accountancy firm, he decided to start his career at BDO.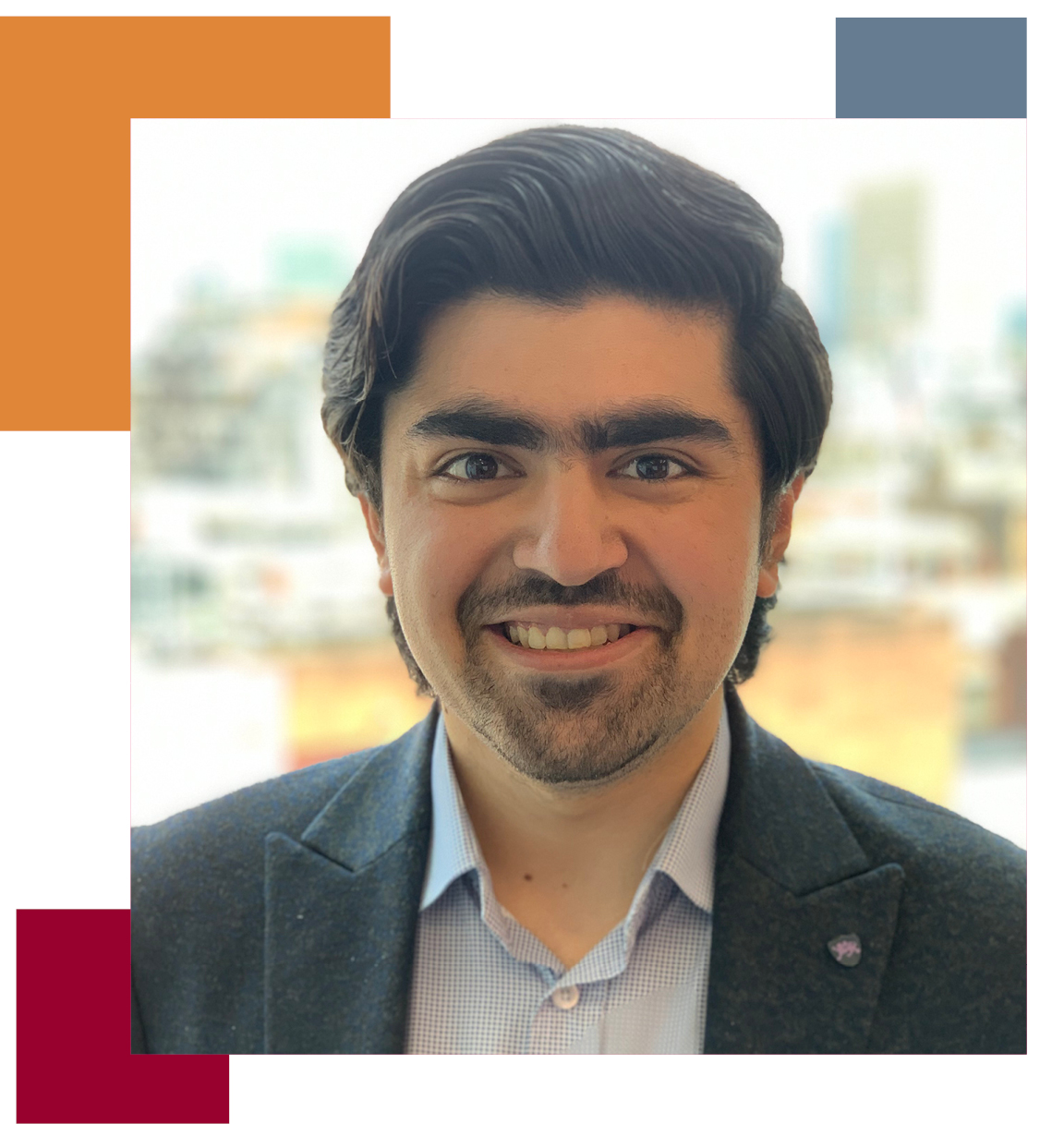 Why did you chose BDO?
When it comes to growth and development, BDO stands out among other accounting firms. BDO focuses on specialisation and development in the rapidly evolving digital landscape. They prioritise leveraging technology, which aligns perfectly with the modern world.
Could you explain what the digital department at BDO does?
The digital department at BDO, known as Digital Risk and Advisory Services (DRAS), is an exciting area of the business that harnesses various technological services. This includes data migration, project assurance, and addressing all digital business needs. For example, when a company transitions from manual processes to digital or changes systems, DRAS ensures data accuracy, compliance with policies, and risk mitigation. We have a diverse team with backgrounds in programming, data, engineering, and software, all working together to support clients' digital transformation.
What's the bigger picture of DRAS in terms of its impact on the business world?
DRAS plays a crucial role in helping businesses navigate the challenges and opportunities in the digital age. With the world becoming increasingly digital, data privacy and security have become paramount. DRAS helps clients use data effectively, mitigate risks associated with data handling, and adapt to the ever-changing digital landscape. We also assist clients in understanding consumer needs and optimizing their operations for the digital future.
Did you know about DRAS before joining BDO?
Honestly, no. Before joining BDO, I had no idea what DRAS stood for or what it entailed. However, now I understand that DRAS is a vital department at BDO that focuses on addressing digital risks and helping clients succeed in the digital world.
Can you share some of the preconceptions you had before joining BDO and how they turned out to be different?
One of the biggest myths I had about joining BDO was that it would primarily involve number crunching, auditing, and repetitive tasks related to accounting. I was concerned that my background in business and data analytics might not align well with the job. However, upon joining, I realised that BDO tailored tasks to my qualifications, and I was assigned projects related to data migration, which was a perfect match. BDO genuinely cares about developing its employees and helps them grow in their areas of expertise.
Beyond work, can you tell us about the social aspects at BDO and how it helps build a sense of community?
At BDO, we have a fantastic balance between work and social interaction. We have regular team days and office meetings where we collaborate and catch up. Additionally, we organise monthly or quarterly social events where team members can relax and bond over activities like dining out or even cooking together. These events help us connect on a personal level, beyond our professional roles.
Can you tell us more about your hobbies and interests outside of work?
Photography is a significant part of my life. I'm passionate about telling stories through visuals. It allows me to capture moments and emotions, and I find it incredibly fulfilling. Outside of work, I often engage in photography projects, explore new techniques, and sometimes even organise small photo-sharing events with friends who share the same passion. It's a creative outlet that adds depth to my life beyond my role as a digital analyst.