I joined the firm on 3 September 1984 with 5 other trainees (3 of whom are still good friends and I have regular contact with). We were an Associate office of Stoy Hayward (the predecessor name of our firm which became BDO) and our Manchester and Liverpool office became part of the national partnership in 2002. I am also still in regular contact with the 3 founding partners. At the time I joined the then Manchester office had less than 40 staff but we were closely affiliated with the London office of Stoy Hayward and my first audit was for a major fruit supplier to Tesco, including East Kent Packers which was brilliant for me - my Grandad was a fruit farmer in Kent.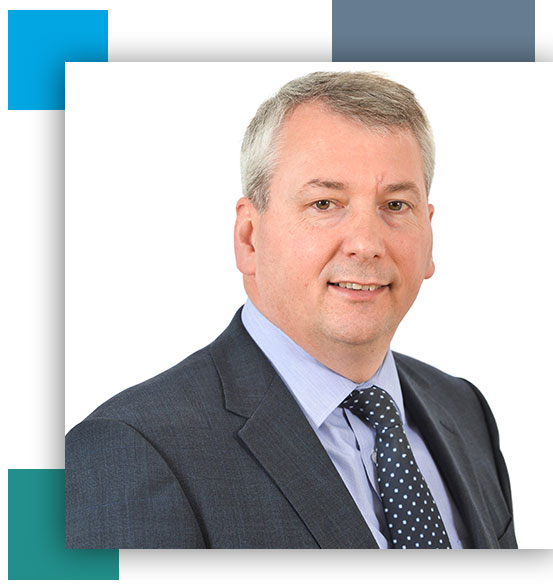 After I qualified I spent time in each of the other department's including Insolvency, Tax and Corporate Finance. It was great experience learning some vital commercial skills and understanding the different pressures in each department. I don't miss the early hours completion of M&A deals that the lawyers seemed to love!
Having experienced these services, I had a better understanding of how we could offer great services to our clients and how to become a trusted adviser rather than just rolling out a once a year service. I am a people person and I have always really enjoyed the interaction and close relationships with our staff and with clients and this has given me the utmost satisfaction.
The main reason I have stayed in Audit is I love the variety of our role, no two days are the same and we are dealing with lots of different issues involving clients in a multitude of sectors all with unique challenges albeit many with common characteristics. I was lucky enough to become a Partner at the age of 31 and prior to this I had been promoted regularly and I have always enjoyed a challenging and stimulating environment that has always encouraged you to give of your best and achieve your potential.
This has all been achieved with fantastic support from those above. Prior to making partner I asked one of the audit partners, Brent Wilkinson, in my appraisal, what I needed to do to get the promotion. His advice was quite simple, stop upsetting the tax partner!
I learnt a very valuable lesson on how to interact with our colleagues and ensure we were operating effectively together, the key to which is good communication.
The other main reason I have stayed is that even though I have been a partner for over 26 years you never stop learning.
We are part of a learning organisation where as well as the ever changing technical standards of accounting and auditing we want to ensure the quality of our work is paramount and that we have a culture that ensures that we focus on creating a great environment where people can thrive, one where we are all being supported and one where we actually enjoy going to work with the right level of work/life balance.
Our Firm has always strived to ensure our clients and staff succeed by providing exceptional service delivered by highly motivated, enthusiastic people. This is the key to success and I genuinely believe that has always been what we are trying to achieve and that we are a genuinely caring organisation.
It is an honour and a privilege for me to work for the firm and I have thoroughly enjoyed my time and so if you ask me if I would have done anything different my answer would have to be... yes! I have experienced this career so of course I would do something different. I did enjoy working on the fruit farm.