Be Bold, Be Yourself, Be Allies with Sandra Thompson
Sandra Thompson, Partner sponsor for BDO's PRIDE network discusses what it means to BE Bold, Be Yourself and Be Allies at BDO.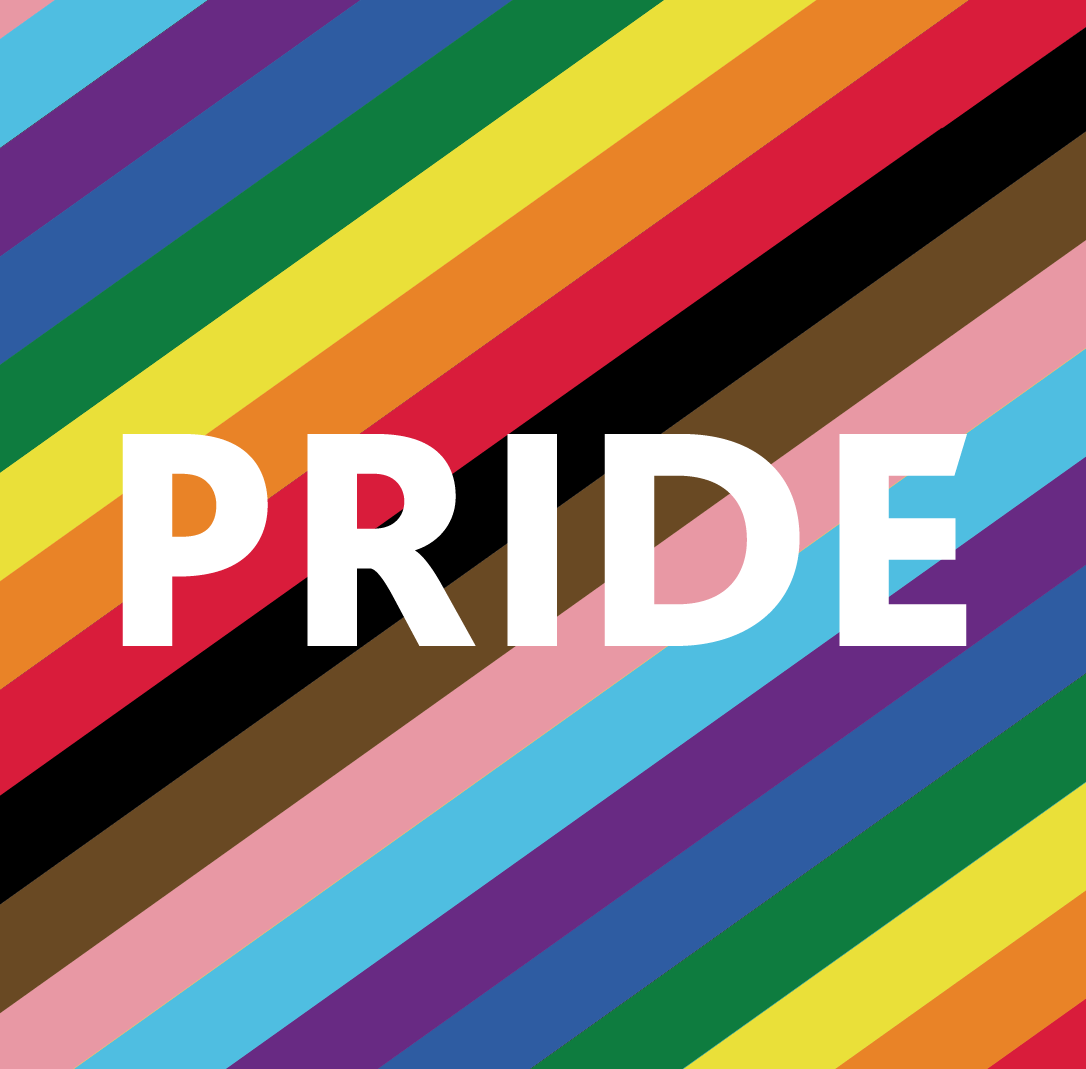 Sherv is a Manager based in our Bristol office, and is part of our Public Sector Internal Audit team. As one of the co-Chairs of our PRIDE (LGBTQ+) network, we wanted to get the inside scoop and get to know him a bit better and highlight how the network are supporting its members as well as the firm.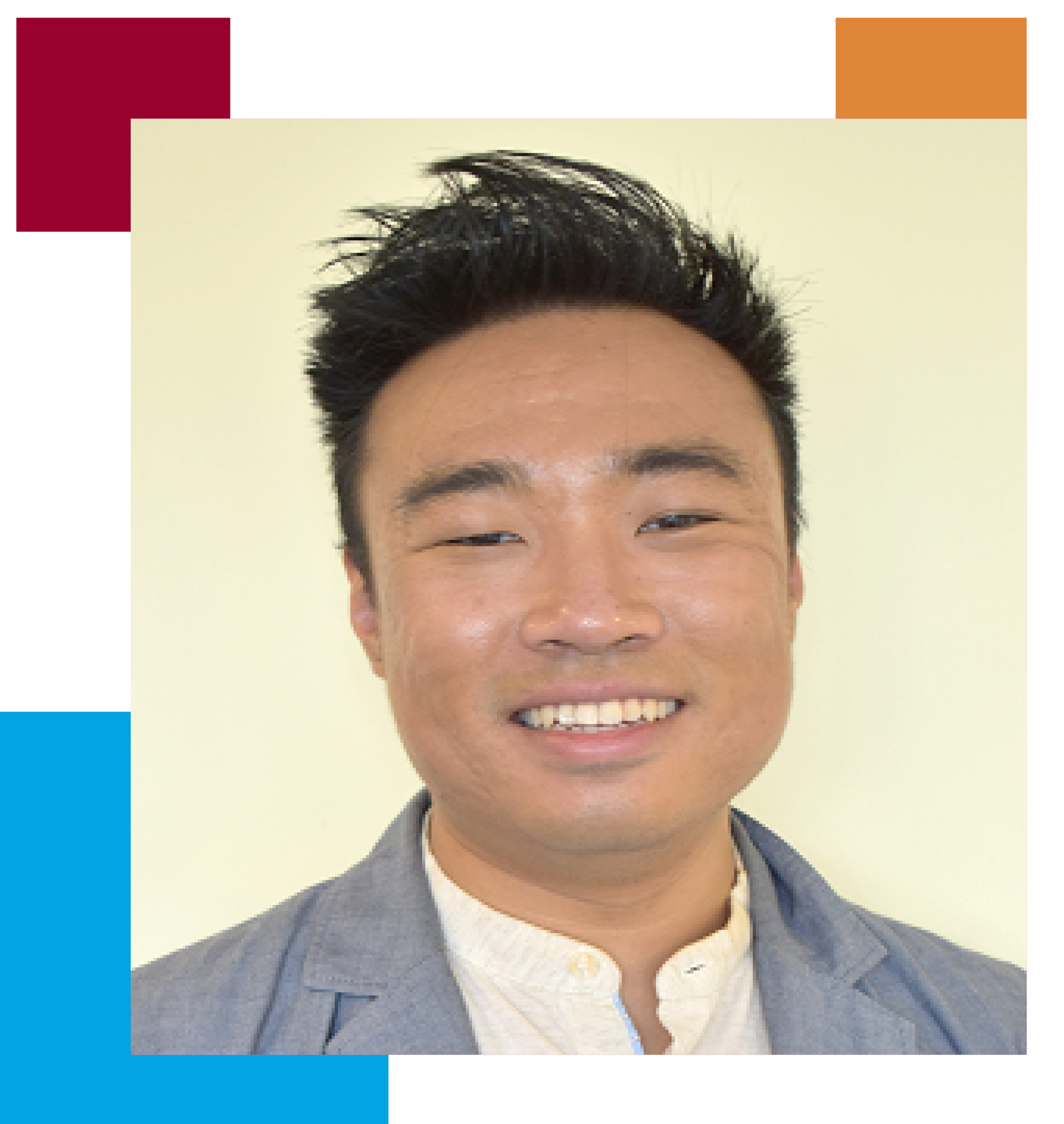 What first attracted you to joining BDO?
The major draw to BDO for me were the stories that were contained in the Culture and Impact report. BDO felt to me like a diverse organisation, where people could bring their whole selves to work, and that colleagues were celebrated for their differences (and it is!). Before joining, I had interacted with a few colleagues at different levels of the organisation, and everyone was so welcoming, kind and respectful. I was also really excited by the work carried out by the Public Sector Internal Audit team and I was keen to learn new skills in a growing area of the business. It was a real 'full circle' moment for me when I was asked to feature in the latest Culture and Impact report in 2022.
Can you give an overview of the PRIDE network including some of the activities you've run?
The network is a fantastic space for support, networking, mentoring, and a mechanism for creating meaningful change to further develop LGBTQ+ inclusion across the firm in an intentional way. We are open to colleagues who identify as part of the LGBTQ+ community, as well as our allies. In the last few years, we have organised and/or contributed to:
• The launch of our Be Bold, Be Yourself, Be Allies video, which featured colleagues across our regional offices (including members of our network and senior leaders). The video has been screened in team meetings across the firm and has sparked many important discussions about how everyone, regardless of their position, can be allies
• Informing the design of the BDO Progress Pride logo in 2022
• Peer support and informal social networking calls throughout the pandemic
• A huge range of informative thought pieces on our intranet. We have explored key topics and marked important awareness events such as Conversion Therapy, Trans Day of Visibility, International Day Against Homophobia, Biphobia, and Transphobia and Bi-Awareness Day
• Supported use of pronouns included in email signatures
• LGBT+ History Month panel discussion, which featured panellists from across the firm and some of our clients
• Supported networking and social events
• A collaborative networking event with Knight Frank and Landsec
What does Be Yourself mean to you and how does this impact your experience at work?
'Be Yourself', for me, is an active choice that I make in every interaction, be it in my team, more widely in the firm, and the organisations we work with – and for many LGBTQ+ colleagues, it's a matter of perceived safety. I've found that being authentic has opened the door to some wonderful and meaningful interactions with colleagues and the people that I work with.
I think being visible is also important both within the organisation and to those outside. While I'm a Co-Chair of the PRIDE Network, I'm also proud to be an executive member of our East and Southeast Asian Network too. We don't always see visible representation of queer people of colour, so for me it is important to be vocal so that people with similar experiences can see that we are here, and we do succeed in the firm – I didn't always have those role models when I was younger.
When I can be myself, it means that I spend a lot less energy worrying, and a lot more energy on innovating and helping our public sector clients succeed. I'm especially excited about how we support our clients deal with the challenges they face, including their approaches to recovery after COVID-19, and also their work on equity, diversity, and inclusion (ED&I), sustainability, and ESG reporting. I've been privileged to work with many NHS, local government, and publicly funded sports organisations during my time at BDO so far.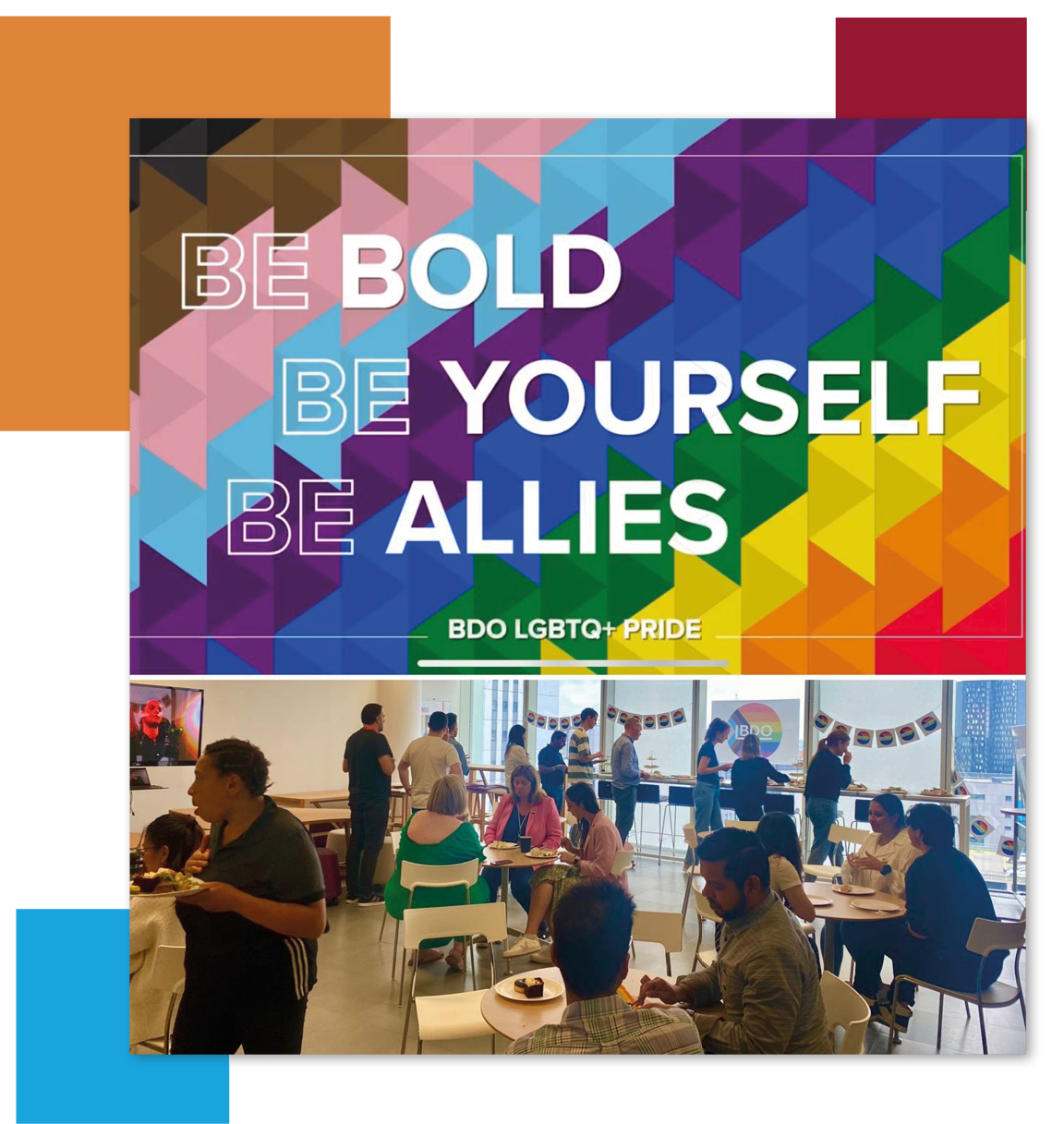 How is BDO supporting our LGBTQ+ community?
At BDO, we have:
• Our Be Yourself strategy, which encompasses LGBTQ+ inclusion alongside our wider ED&I ambitions
• A visible, vocal Partner sponsor for the network
• Reviewed our key People policies for gendered language
• Created a Gender Identity in the Workplace policy, with supporting guidance
• Supported a roll-out across our Microsoft applications to encourage inclusion of pronouns.
Colleagues around the firm have also hugely supported the efforts of the network to mark Pride this year and have arranged for local speakers, tea and talk sessions, screenings of our video and organised fundraisers for charities supporting LGBT+ people.
How can allies support our LGBTQ+ colleagues?
Everyone can be an ally, but you do need to be visible, active and vocal. We all have power in some way or form, and meaningful allyship is about intentionally using that power to challenge barriers that are in place for LGBTQ+ colleagues. This can range from being inclusive in our language in everyday conversations, through to advocating and standing up for colleagues when they are not in the room.