Matt Brookland is a London based Internal Audit Manager. Read below as he discusses sustainability, sports and Floella Benjamin.
Tell us a bit about your role
There have been two parts to my role. One has been leading the development of our transition to Net Zero roadmap alongside our sustainability consultants. The second is working alongside Fiona Davis and Zoe White, to build our DRAS (Digital Risk Advisory Services) ESG service offering. ESG has now moved to the top of the agenda for many Boards driven by a combination of regulation and evolving stakeholder requirements. To date our focus has been on advisory and assurance engagements supporting our clients on a wide range of areas from energy and carbon emissions reporting in line with the Streamlined Energy Carbon Reporting (SECR) regulation, the Taskforce for Climate-related Disclosures (TCFD), and the wider ESG strategy and risk management space.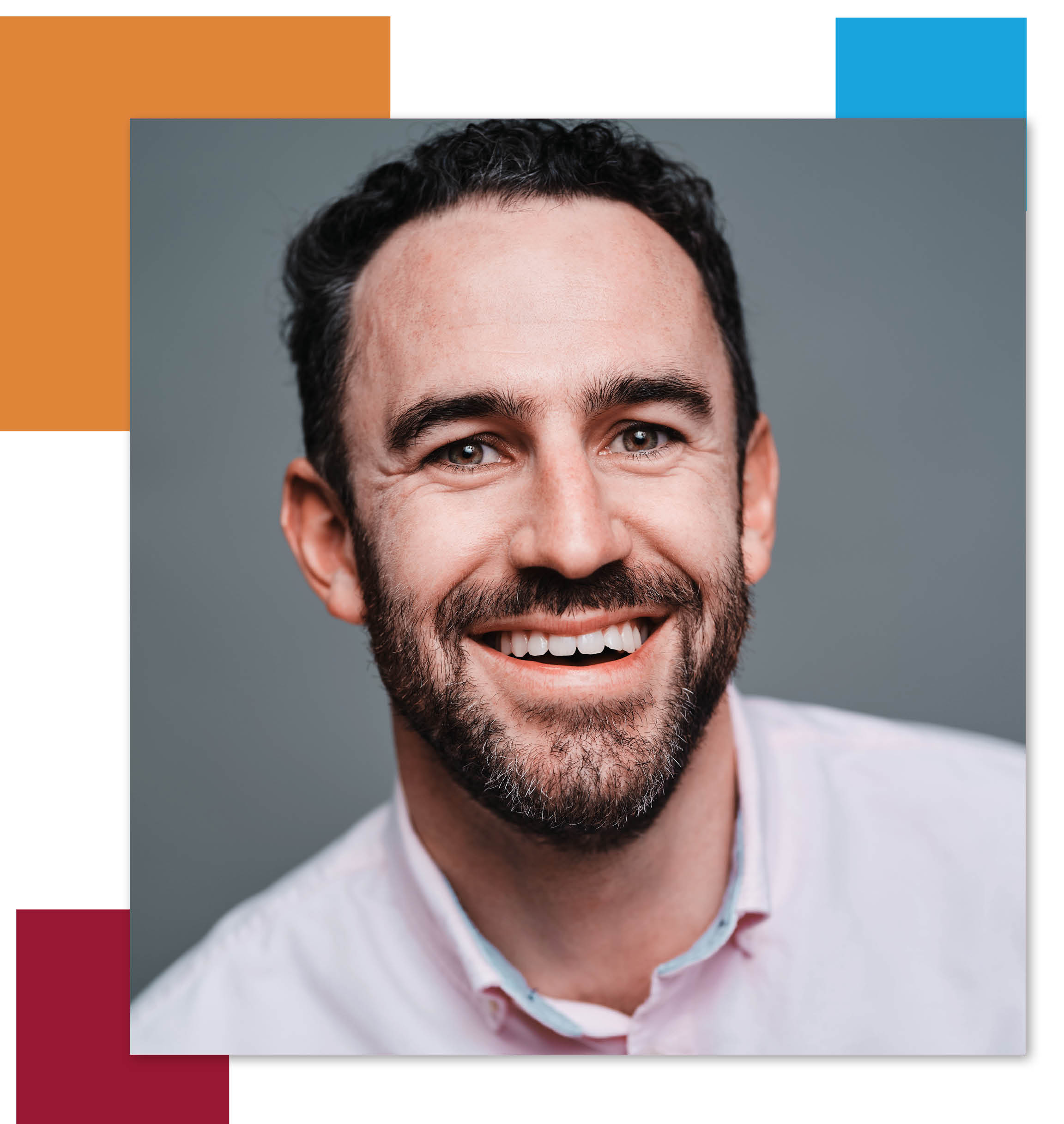 Sustainability is a personal interest of yours, how did that come about?
I've always had an interest in the environment, having learnt about the effect pollution and rising water levels would have on Jersey (Channel Islands), where I'm from. I also saw first-hand the effects of oil spills on birds at school. This interest has grown over the past few years and I've joined London based meet-up groups, Zero Waste London and the Sustainable Development Goals (SDGs) Network, where I've met people with the same views and thoughts about how we can affect change in this area. Many of the talks are hosted by those aiming to help individuals reduce their individual environmental impact, for example sustainable tourism, something that I'm quite passionate about.
 How have you connected your personal passion to your work?
Until a few years ago, I didn't realise that the likes of sustainability consultants existed until I met one on the Eurostar. Since then, I've tried to get involved in more of the initiatives that BDO has set up, the Environmental Champions for example, to understand how we as an organisation can affect change. I've also pursued areas where we could offer services that may directly or indirectly help businesses we work with to reduce their impact. 
 A couple of years ago I completed the Business Sustainability Management course with Cambridge Institute of Sustainability Learning (CISL), which has enabled me to gain a broader view on how sustainability can be applied to business and vice versa; and the methodologies required join up impact reducing initiatives. This course covered eight separate topics, from regulation and policy to change management, and included completing coursework and exams with a recommended engagement time of 14 hours per week. Although there was probably enough reading material to double that!
In addition, I am the Chairman of Football for Futures, a sustainability charity, raising awareness of climate change using football as a basis, which has been a great experience, and where I can use my CSR days and experience gained from working at BDO, to assist in the development of a charity in an area that I am passionate about.
How does this benefit the work you do?
This learning helps my engagement with businesses, to understand where they are on their journey and how we can help them achieve their objectives. It allows me to speak with confidence when challenging companies we work with and helps them understand the benefits and importance of ESG. This has for example, led to consideration of ESG-focused reviews in their internal audit plans. I've also been able to bring in some of that learning on the wider ESG reviews I've conducted, for example business lifecycle assessments and the importance of understanding their value chain.
Many businesses that approach us are not too sure what help they require, so we can help facilitate what they need and help them to succeed.  
What would be one of your aspirations for the next 12 months?
Since we've now established a BDO ESG strategy and our Net Zero roadmap, which lays the foundation for what we will do internally and how we can reach our near- and longer-term targets, I'd like to see some dramatic change internally to help us achieve these; and maybe even go faster. In addition, with the creation of the ESG hub I want to see us start to disrupt the ESG market whilst developing our service offering and clearly articulating this.
Do you have any sustainability tips you can share with others?
Although there's a blur between the personal and professional here, some of the webinars I attend (Ellen MacArthur Foundation is excellent) can be useful for both. I've also found some very helpful books such as How to Save the World for Free by Natalie Fee, which will point you in the right direction in many areas, for example, engagement with city farms and buying local, as well as how to choose climate friendly bank accounts.
There are some good apps too. Ethical fashion - Good on you. Food sharing - Olio
And don't miss out on reading the tips from our Environmental Champions in the 'There is no Planet B' Yammer Group. Our Environmental Champions co-chairs put in a lot of time and effort to do these, and generally running the group, and they are excellent.
 Before you started your working life, what was your dream job?
A sports journalist. I love to read in depth sports articles, where you get a feel for either the individuals or the organisations themselves, rather than the generic persona that is portrayed in the media. Having studied sports science at university and set up my own sports media company whilst studying, doing this on a full-time basis has always had an attraction.
What motivates you to succeed?
My university chancellor was Peer Floella Benjamin (The ex-TV presenter) and when I graduated, she famously told everyone to "change the world". Although I'm not necessarily aiming for that, having a positive effect on the world and leaving it a better place for future generations, from an environmental perspective is a real motivating factor for me and that's why I want to continue to work on the ESG agenda.
What would be number 1 on your bucket list?
Owning a (sustainable) Italian restaurant. I love the culture, the food and cooking, so bringing that together, to provide everyone with a great experience, would be right up there.