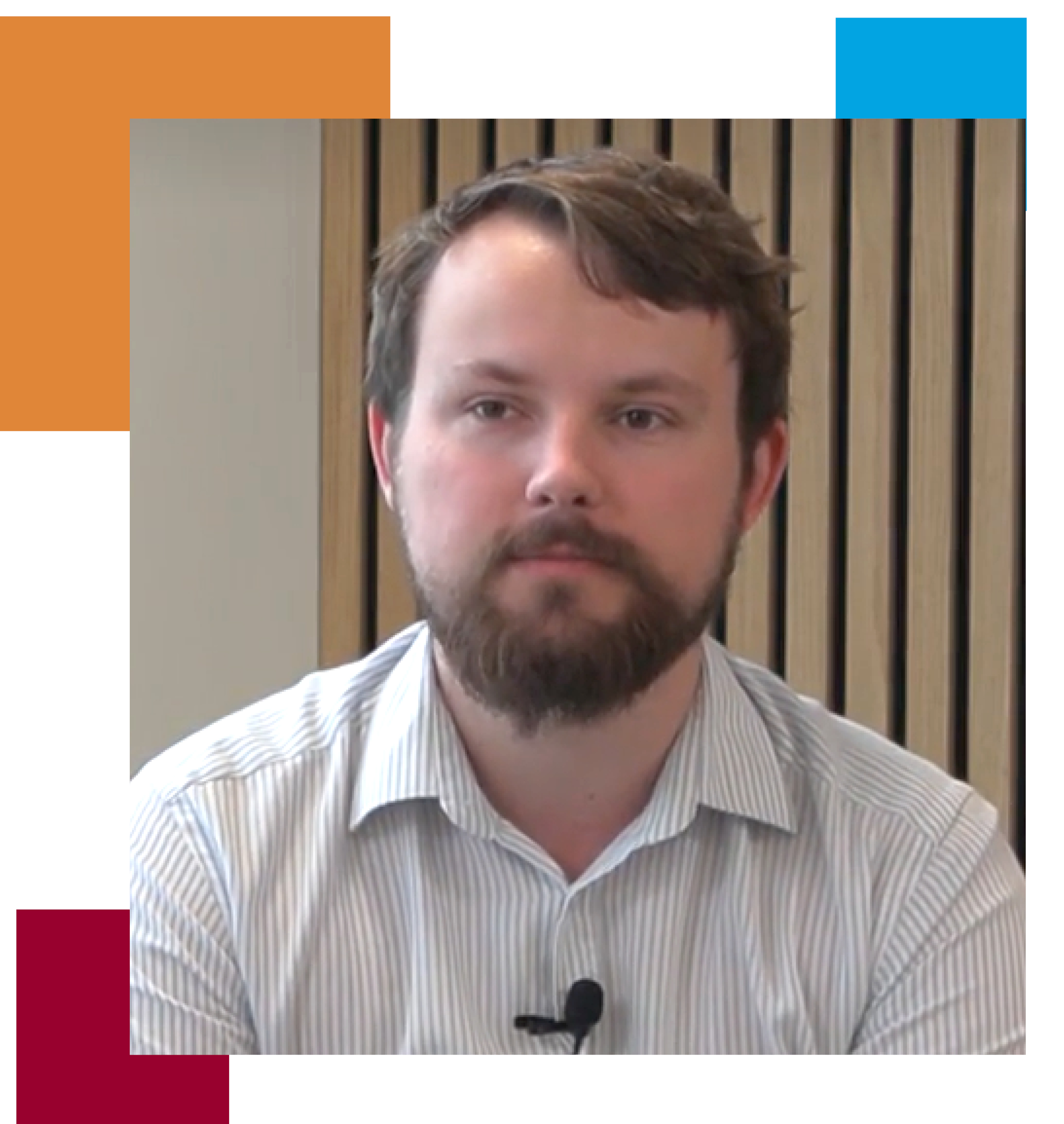 Can you tell us about your career journey at BDO?
I joined BDO in the autumn of 2015 as part of the graduate intake programme. Initially, I went through a period of professional studies to qualify as a Chartered Tax Adviser (CTA). I qualified in 2018 and since then I've been working with a diverse range of clients, assisting with their UK tax reporting and providing broader tax advice. Last year I was promoted to Manager, which was a significant milestone in my career.
What does a typical day as a Tax Manager at BDO look like?
The role of a Tax Manager is quite varied. We handle a wide range of clients, and our workload is divided roughly in half between tax compliance, which involves helping individuals prepare their tax returns and report other necessary information, and providing broader advice, such as advising clients on relocation or business sales, and helping them to understand the tax implications. Every case is unique, and that's what keeps it interesting. Even after nearly eight years, each day feels like a new project.
Can you tell us why you chose to work at BDO?
I joined BDO straight out of university as my first full-time job. I had previously participated in a work experience taster week at BDO during school, and found the environment incredibly welcoming and engaging. I was drawn to the culture and the atmosphere here. BDO struck the right balance, not as overwhelming as other firms but larger than smaller local accountants, which is exactly what I was looking for.
Can you tell us about any misconceptions you had about accounting when you first started?
When I was growing up, neither my sister nor I were sure about our career choices. My mum always jokingly suggested becoming an accountant, thinking it would be a boring prospect and spur us to consider other options, but if so it didn't work - I now work in tax whilst my sister ended up in audit, and the reality hasn't been boring at all. Contrary to common misconception, the job is not just about number-crunching and spreadsheets; it's about effective communication. In my role as a Tax Adviser, there is a focus on explaining complex tax concepts in a way that clients can understand. It's a diverse skill set that goes beyond numbers.
Outside of work, can you tell us about your hobbies or passions that complement your role as a Tax Adviser?
I enjoy writing in my spare time – mostly short stories. While it may not seem related to tax advice, it's a hobby that involves clear communication and structuring a piece of writing, which can be quite transferable to my job. I also enjoy swimming and recently bought a house, so I'm spending time making it my own, which is a project in itself. BDO's flexible work framework has been helpful in managing my personal life alongside my career.
Can you tell us about any key changes or differences you've observed at BDO since you joined in 2015?
Over the years, BDO has continually grown. We've undergone a couple of mergers, and my team has expanded rapidly. We've hired many new graduates, some of whom I've had the pleasure of mentoring. Despite the growth, BDO has retained the same welcoming and people-oriented culture that initially attracted me. We're here for our clients, and that also applies to our colleagues. Additionally, the network at BDO has grown, allowing us to collaborate with specialists from different offices and even different countries, which is a valuable resource.
What would you say sets BDO in the South East apart, and why should someone consider joining your office?
Working in the South East region has been a fantastic experience. Just as BDO represents the mid-market between the big four and smaller firms, I feel that the South East captures the best of both worlds from London and the regions. Our Guildford office, for instance, strikes the perfect balance. It's a lovely town with easy access to clients from London and the surrounding area, so you get a real mix of individuals to work with, which I personally enjoy.