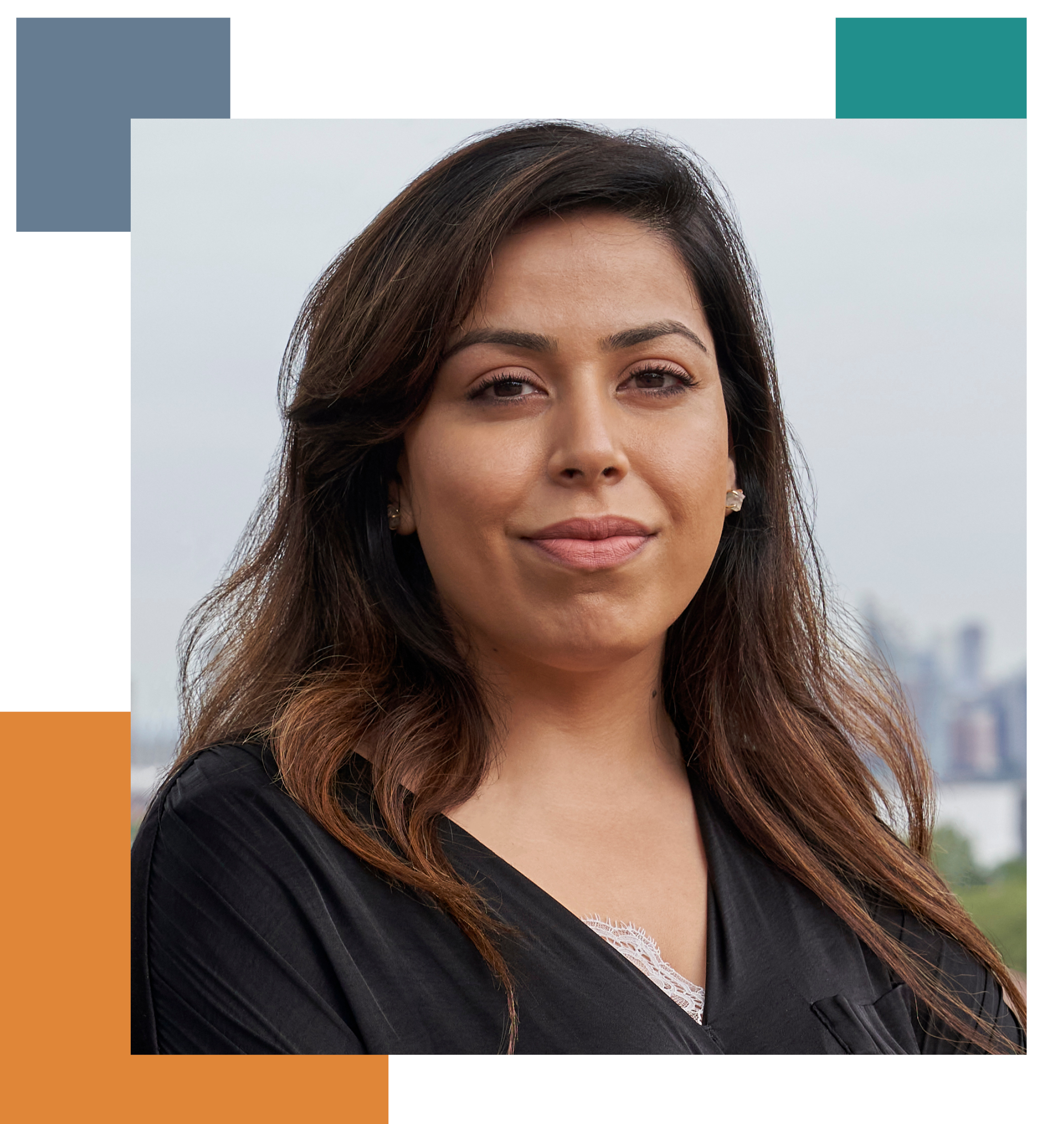 Could you start off by introducing yourself, telling us your name, and a bit about what you do?
I'm Harmi. I'm a Senior Manager in the Private Client Tax team at BDO, and I work within the US Tax team as part of Global Wealth. I started working in tax about ten years ago. I began on a graduate scheme at a boutique London firm specialising in US-UK tax. I then gained experience at both Big Four accounting firms and smaller boutique firms before joining BDO three years ago.
What attracted you to BDO, and why did you choose to take a role here?
I decided to join BDO mainly because of the people. During the interview process, I had the opportunity to meet with Partners I would be working closely with, and they all made me feel very welcome. I felt like I found a place where I could make a difference and help build a team.
Could you tell us about your experience at BDO since joining, and how has it played out in terms of your current team and the work that you do?
I joined the US Tax team at BDO just a couple of weeks before lockdown, so it was quite a unique experience not being in the office every day. I started as a newly qualified Manager and have progressed to become a Senior Manager over the past three years. I've also played a role in growing our team by bringing in new employees at junior levels, which has been very rewarding.
What's your favourite thing about your role?
My favourite thing about my role is definitely speaking with clients and the people aspect of it. Building close relationships with clients while also working with senior and junior staff, helping to train and develop them to be the best they can be is something I truly enjoy.
Have you experienced flexibility when needed during your time at BDO?
Yes, at BDO, especially during the COVID pandemic, we worked from home, but even after returning to the office, we've maintained an agile working environment. This flexibility allows me to decide when to come into the office and when I can work more effectively elsewhere.
What expectations did you have about BDO before joining, and how have they been different from your actual experience?
I initially thought BDO might be similar to my experiences at other firms. I expected it to feel like being a small cog in a big machine, but it turned out to be quite the opposite. At BDO, I feel very involved in the day-to-day running of the team and see the direct impact of my contributions, much like working at a boutique firm but with the security of a larger organisation.
What sort of misconceptions do people often have about working in tax and accountancy?
The most common misconception is that it's all about tax returns, which is definitely not the case. There's a lot of client-facing work, getting to know clients' expectations and issues, as well as training junior staff. It's much more than just filing tax returns.
How would you describe the people at BDO and your colleagues?
The people at BDO are very diverse and interesting. We have colleagues from various backgrounds and experiences. Not everyone has an accounting or finance degree, which brings different perspectives to the table and allows us to approach problems in unique ways.
What are some of your interests outside of work?
Outside of work, I volunteer at the Royal Observatory in Greenwich, where I help engage the public with the history and scientific background of the observatory. My degree was in Astrophysics and Philosophy, so I have a keen interest in science and space. One interesting fact is that the Prime Meridian line at the Royal Observatory is the reference point for Greenwich Mean Time (GMT) and Universal Coordinated Time (UTC). So, when you set your watch to GMT or UTC, you're essentially setting it to the time at the Prime Meridian in Greenwich.
Sustainability is important to me in my personal life. I strive to make better choices in shopping, opting for sustainable options and reducing waste. Simple actions like using a reusable bottle make a difference.
Could you tell us more about your interest in empowering women economically?
I volunteer for Bpeace, a nonprofit that supports women business owners in developing and third-world countries. I believe in gender equality at the top levels of businesses, and I'm passionate about helping to advance that cause.
Do you have any advice for individuals considering a career in tax or accounting, or looking to join a firm like BDO?
Be open-minded and consider your options carefully. The Big Four firms might be the most well-known, but there are many other firms like BDO that offer fantastic opportunities and a diverse range of clients. Don't limit yourself; explore your options and choose a firm where you feel you can make an impact.
Finally, if you had to describe your journey at BDO in one word, what would it be?
Transformative.