​​​​Stuart Walters our Chief Information Officer (CIO), was promoted to Partner this month. Stuart joined BDO in 2017, having more than twenty years' experience delivering technical solutions within large organisations.​​​​​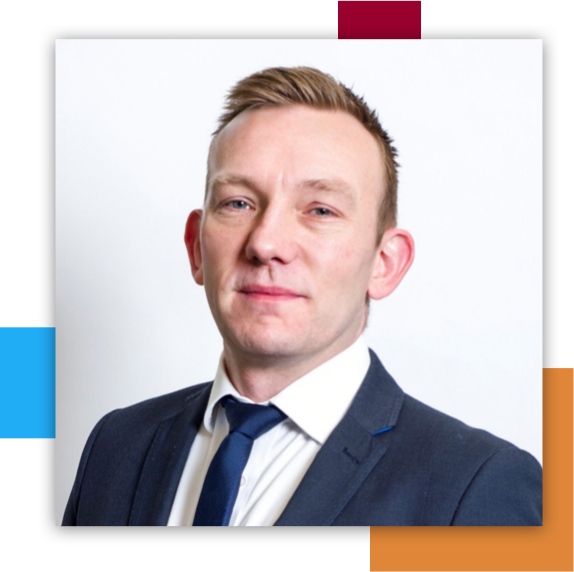 During the last five and a half y​ears, Stuart has led a number of significant transformational technology projects including BDO's merger with Moore Stephens LLP in 2019 and the firm's shift to working fully-remotely at the start of the COVID-19 pandemic. His role as partner will see him focus on technology services, digital products and innovation. Stuart also sits on BDO's Global IT Committee.​
Why is it important for us to have a partner as a CIO?
The firm recognises that technology and innovation plays a crucial role in the future growth of the firm as we continue to help our people and businesses succeed. Having a partner as CIO brings a longer-term and embedded view to the leadership of the firm: supporting the transformation as well as ensuring the engagement and conversation about technology and digital are happening at the correct level in the organisation.
What will you focus on?
I will continue to deliver on the IT Strategy that was put in place to support the firm's BUILD growth plans and has been fundamental in the success of the past. As well as continuing to deliver operational excellence, we need to advance in the areas of automation to help with the resourcing challenges we are facing, as well as developing our digital products and data analytics capabilities.
Why do you think it's important for people to maintain a focus on learning culture?
The ever-changing, volatile environment that we all now live in requires us to all have a growth mindset and a culture of continuous learning. From a pure technology software perspective, Microsoft Teams has at least two feature releases a month and your iPhone has had over 150 in the last 12 months. Those are just two of many solutions that are constantly updated. It is impossible for our training team to push out learning material centrally for everything, so it is up to us all to have an inquisitive mind and a​​ learning culture to continually develop ourselves in these new solutions and technologies.
What's been the biggest change you've seen your team implement?
Obviously, the merger with Moore Stephens LLP was a significant change. But the most impressive change was the launch of our first digital product on the BDO Store in May 2020, when other organisations were still struggling with the remote working situation we had been all forced into. We were not only dealing with this 'new normal' that was the remote working environment - but also pushing forward with the digital transformation of the firm.
What makes you most proud of your team?
We have gone through a huge change as a society, a firm, and the technology and digital teams specifically over the past five years. The team's ability to adapt to change and to quickly start to see the positive side of the changes has really impressed me over the years.​
What do you wish people knew more about in BDO?
I think it is a constant challenge to let people know all the things that are going on across the Technology teams from all the new software features that we do our best to communicate via the IT help pages to the great work that is going on inside our innovation labs.
What career advice would you give to someone who joins BDO?
Own you own career development and make time to invest in you.