How job-sharing works in reality.

Helen and Jen share their Senior Resourcing Manager role in our Early Careers team. Having worked together in separate roles before sharing at a previous company, they successfully applied for BDO and have been making a big impact in a short time since then. They sat down to talk about how job sharing has made that possible, how it works, and how BDO's culture and ways of working support them in delivering their role.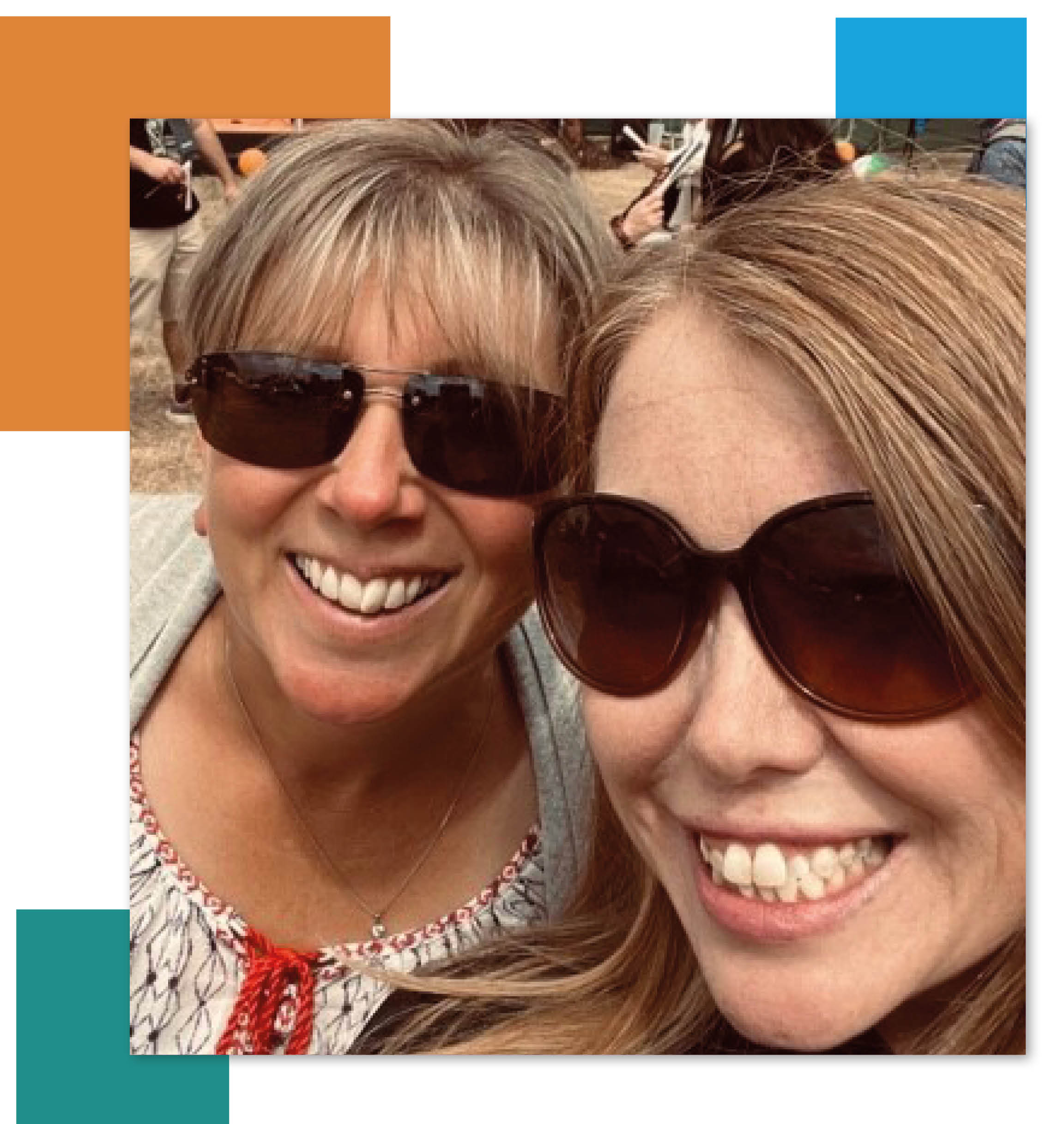 What's the secret to a successful job share?

Jen: I think the fact we already knew each other helps a lot. We built a relationship before the job share so we knew what we were getting into. But I think communication is still essential. We know we'll both have a viewpoint on something so we make sure we're communicating all the time to get the right result.
Helen: I agree. I think the openness and honesty means we both know every conversation is a safe space regardless of whether we completely agree or have a different perspective. Equally, there is a lot of hard work behind the scenes. We're both very conscious that the job share needs to work for our teams and the business as well as both of us so we put a lot of work into ensuring there is continuity throughout the week. That means regular handovers and constantly making sure we know what each other has done, and will do, to keep things moving forwards.
How has BDO helped you succeed in your roles?

Helen: We'd job shared at another company before coming here but BDO was the first time we applied for and joined a new company from the start as an official partnership. The support we received from the very first stage of the application together with the excitement from the people we met in the business was incredibly positive. That recognition of the value we can bring together is important and it's meant that from day one everyone has been receptive to finding the best way to work with us even if they haven't worked this way before.
Jen: BDO's agile way of working, WORKABLE, has also been instrumental. Job sharing means that working in an agile way is essential, and the fact that there is a firm-wide emphasis on flexibility supports us. It means that we can make decisions based around the right solution for both us and the firm. For example, if it's better that one of us is virtual and one of us in person, then we can do that. That shift to a hybrid working style more generally has also helped us as we both work three days a week with one crossover day so it's not always effective for us to be travelling around the country. We're able to engage with the business more efficiently and everyone is on-board because they're shifting to work with a similar focus on flexibility.
How has job sharing helped you grow personally and professionally?

Helen: I think there's always a development opportunity with a job share. A big part of our role is building a talent pipeline and our combined experience means we can create genuine end-to-end solutions by pooling our backgrounds, skills and knowledge together. It means we can make more of an impact than we might separately.
Because we're constantly sharing ideas and talking to one another about it means we have the opportunity to look in the mirror and sometimes reflect what the right approach might be in a way you wouldn't if you just worked alone.
Jen: I think job sharing offers a really great opportunity to take on senior roles and speed up your development when compared to working individually. You get to play devil's advocate with each other from an authentic place. We often don't come from the same starting point, but we usually end up at the same place. Prior to BDO we both had very different areas of expertise and for me personally I've actually stopped looking at it like that and thinking more about what each of our strengths are and what's best for a particular piece of work.
Leading our team is a good example. We've both led teams separately in the past and doing it together is a really interesting exercise. We always consider whose style might be better on a given day or with a specific person or challenge. That constant reflection means you're always thinking about your own strengths and opportunities to improve.
What do you think makes BDO a unique place to work?

Jen: I think it's a very open culture. There's an understanding that everybody's opinion is relevant, and everybody can come forwards with their suggestions. It's great to be a part of that, and as a manager you're always thinking about how to harness it effectively. I also think there's a real ambition. The firm know what they want to do in the market and what they want to achieve so then it's down to us behind the scenes to make it possible and get the right people in.
Helen: I agree. I think there's real intention across BDO to become an employer of choice and do the right thing by the people who work here. I've seen that in the area we work in with the opportunity we've had to add value and make a meaningful difference. We've brought in a lot of change and that can be scary but there is a genuine shared ambition around the organisation that makes people more open to embracing it. When people understand why, they are often really receptive to new ideas. It makes everything a lot more exciting.