Natasha has always had a passion for helping people. Fifteen years after she joined BDO on a training contract, she's now Director in Corporate and M&A Tax Services, and she's making sure her team and colleagues can follow their interests in the same way she has. This is her story.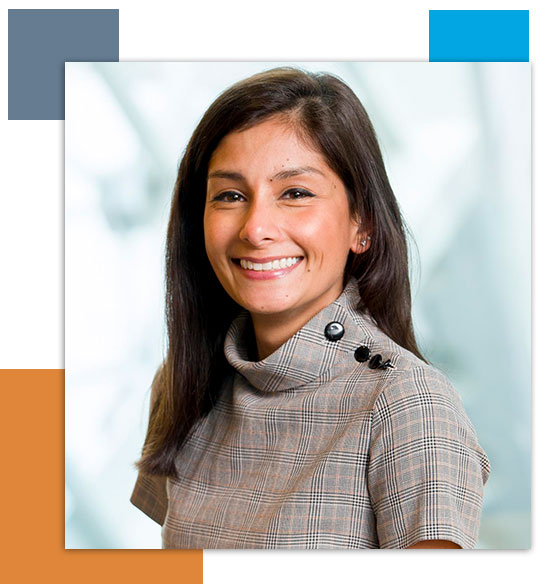 How did you decide on a training contract?
I didn't really know what I wanted to do when I graduated, but I didn't feel ready to go straight into the world of work. So a training contract sounded like the right route for me. Being able to have an easier transition into work, still taking exams and training felt like an extension of university.
I applied for a few different firms, including BDO. I didn't really know what I was applying for at the time, but when I looked at the jobs on offer I saw Business and Assurance as an option and thought let's just see where this goes.
I joined in 2007 on the training contract as part of the Real Estate Audit team. I had a brilliant counselling manager called Ed Goodworth, who's still here and is now a partner in Real Estate. He supported me through my journey over those three years as I completed my Chartered Accounting qualification.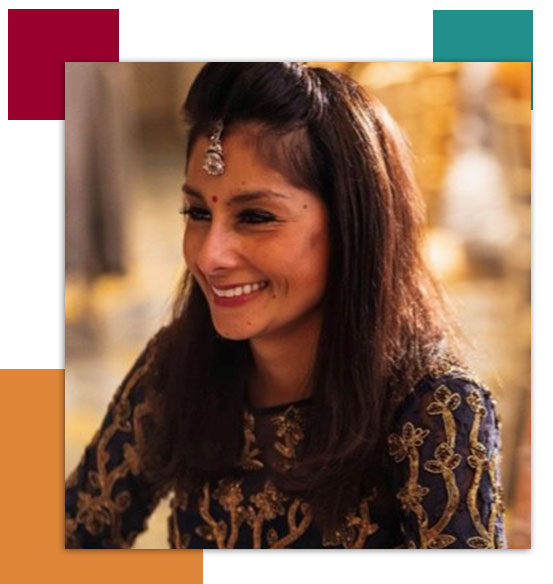 What did you do after you qualified?
I'd never had a year out or got to travel, so I took three months off after I qualified. I spent two months of that travelling around South America and then I spent a month of that celebrating my sister's marriage. I'm an identical twin, and she was the first one to get married in our family. Weddings are a big deal in Indian culture, so I took a whole month off for that.
When I came back I realised that while I loved working at BDO, Audit just wasn't for me. So I had a look at secondments and Ed helped me find where I wanted to go. My options were either Business Restructuring, Corporate Finance or Tax. In the end I chose Tax as it was the most aligned to what I was doing within Audit. So I moved across and while I thought at the start I'd keep my options open, I actually never ended up doing that because I really enjoyed Tax.
What is it about Tax that you enjoy so much?
I care about my job and I've always been dedicated, so I like that what I have to say is valued. In Tax, businesses will call you and ask for your expert opinion. I also like the flexibility and the trust I had from the very start, even as a trainee.
What kind of entities have you been involved with so far?
When I was in Real Estate, I did a Galliard audit, which is one of our biggest. I was out there on site and saw Alan Sugar quite a few times, which was always a highlight. I started on that as a junior and then worked my way up to managing that audit. Then I worked on some TMT audit work and Professional Services as well.
Within Tax, I got to work on the sale of Giraffe restaurants to Tesco in 2013, a very near IPO listing for Krispy Kreme which didn't come to fruition in the end as they were bought privately but was really interesting to be a part of and various tax structuring projects with Soho House. More recently I have supported on a demerger of a Care Home Business owned by a friend of mine. So lots of exciting and different opportunities to work through.

Are you able to get involved in other initiatives at work?
I wasn't at BDO for that long before I started showing interest in other things. For example, looking after people is a passion of mine. What's been great at BDO is that I've had the flexibility to do that. Whatever my interests have been, there has always been the chance to support people and champion wellbeing. We have created a people team within the Corporate Tax team and I'm quite heavily involved in leading that with two other brilliant women in my team.
I've also been involved on the recruitment side, managing assessment days that we do internally. And I've just started up a Supporting Women in Tax initiative that's rolling out for our Corporate Tax team. I'm part of the Inspire network too, which is our gender balance network, and I actively attend the events that they have going on.
How do you think BDO has helped you to succeed?
The support that I've had has been invaluable from the people above me. There is always somebody to talk to, even if it's not someone in my direct line of report. Having that network around you really helps, not just within your team, but with a peer group where you're all doing the same thing. It gives you a chance to discuss and get guidance from each other. It's probably one of the biggest positives of being at BDO, knowing that you're not alone.
I took two separate years out when I had my babies, and I had coaching before and after maternity leave which really helped. It's having the flexibility to do what I enjoy and know that there is a role here for me, but also that I can make of that what I will. I can come up with ideas and put them forward. We have the forum to be able to speak up and be ourselves.
Have you been able to take part in any volunteering work?
A lot of people don't know about our CSR 5 + 5 policy. Every employee is given five action days to fundraise or volunteer, and five strategic days to use their skills to try and make a difference. So, in the past, I've organised group CSR days. We've visited a community elderly people's home nearby and I've also done my own charity work volunteering at a YMCA special needs school near where I live. I loved that and it was really fulfilling. I've also visited a couple of disadvantaged schools in Marylebone to talk about BDO and what we offer. It's so good to know that you could help inspire a young person, even if it's just one out of 100.
What would you say to future graduates considering BDO?
We've had a lot of people that never thought they'd ever be in this field, who have stayed here and become Partner. I would say don't be fooled into thinking you need to have done an accounting, maths or economics degree to come into accounting. We take people with all kinds of degrees. You learn once you're here and it's not all about Tax and accounting. It's a people business, so there's a lot of networking, there's a lot of being a team player.
In fact, the support within a training contract is pretty invaluable. People will wrap their arms around you and want you to succeed. So having that contract under your belt is a great way to get your career started.
What does the future hold for you?
At the moment I see myself being happy in my job. I see myself in a role where I can have the balance I want between my family life and work. BDO has managed to offer me that so far and supported me through all my life changes.All I know is that I've got options open to me and a lot of people within BDO I can talk to about it.