Since he joined us eight years ago, Technical Training Manager Ollie has been able to split his time between BDO and his passion for Ultra marathons. Whether it's completing mental challenges for the businesses he works with, or breaking physical barriers running 100km on the world stage, Ollie has shown powerful dedication towards the things that truly matter to him.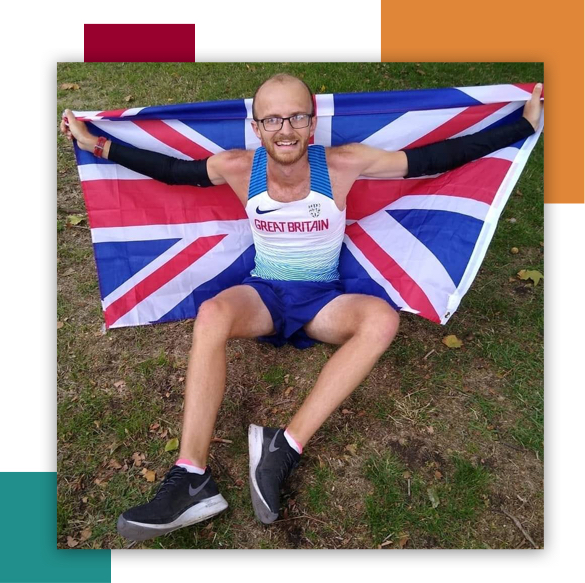 Where did your journey to BDO start?
I joined BDO straight out of Exeter University coming up to eight years ago. As an Econometrics student my studies were sort of mathematical but not accounting as such. So when it came to looking for jobs, I was one of those people who just flung applications out left, right and centre. Eventually, I took a punt with BDO, did my ACA and was working in the Guildford office up until the pandemic hit, when we started hub working.
In June this year, I was able to transition across to be full time in the Technical Standards Group (TSG) Early in Careers training team. It's a small team, but it was an avenue I really wanted to explore; something that BDO, the Guildford and Southeast team recognised.
What have you liked about being part of the BDO team?
At BDO, there's a people focus which I'm not sure you get at many other firms. It's a shame we lost some of the social and community aspect during COVID because we couldn't go into the office as much. Quite a big part of the Guildford social scene was being socially active together, and it's great to see that slowly coming back as people return to the office.
Another thing I liked about starting off in Guildford, was that it was outside the hubbub of London, whilst being still having a "small city" feel. This meant there's was a friendly atmosphere and being in a smaller pool you knew the Partners, Managers and everyone in your team really well from day 1. Immediately I felt part of the team, how our roles interlinked and knew the direction we were going together (which it turned out was one of the fastest growing part of the business!). There's a fair number of people who've been part of the Guildford office for a very long time, and that's a testament to the place. It's a great group. That's why it took me eight years to move away!
Tell us a bit about your athletics career…
Alongside my work with BDO, I'm an international ultra-marathon runner. I was captain of the athletics club at Exeter University, but I took a new interest in marathons and ultra-marathons after graduating, receiving my first England call up in 2019 for 100km. From then on, I have been part of the international scene racing for England and Great Britain & Northern Ireland. This means running 120-130 miles a week in training (equating to about 14/15 hours worth of running) alongside my full-time work. Earlier this year I came third in the British Championships in Scotland, and as a result I've been called up for the GB team, for the 100km World Championships in Berlin this August.
I'm very fortunate to be supported by the new Hour7 elite racing team who aid my training with altitude camps, physiology, psychology and advice. Monetary support has never really been available to ultra events, and even if you qualify for the GB team, that support is nowhere the level you would get for qualifying for say the Olympics. I occasionally win some prize money, but you have to rely on having a day job as well. The Hour7 initiative is trying to fill this gap.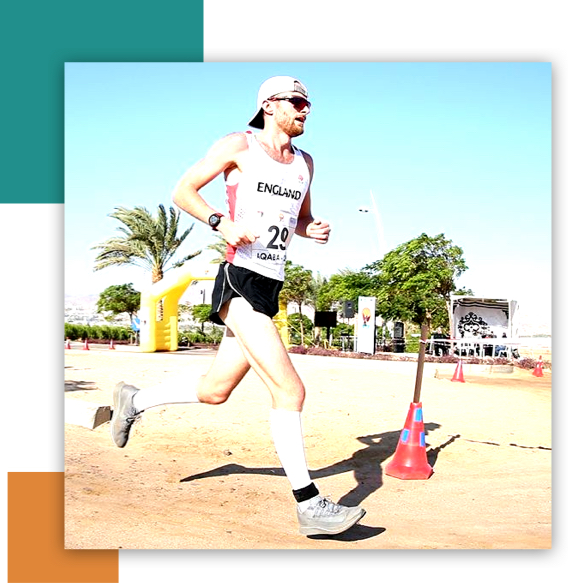 How has this demanding lifestyle been supported by BDO?
Because I need a steady day job to continue my ultra-running career, I'm glad that I have flexibility here at BDO. From the little things like having showers in the office, to the more important things like having stability in my career, especially in my new role. With 14/15 hours of training every week, I can't do it all on the weekend. So being able to have more structured days than I had in my previous client-facing role, allows for more reliable time both in the morning and evenings - making life a lot easier. When I travel to major races, especially in the UK, I'll go up on the Friday and stay until the Sunday (which is normally race day), and BDO are fine with me taking my laptop and working all day on the train. Same goes for when I'm catching flights, I can work in the airport and have the flexibility I need to get everything I could possibly want, done.