Be Yourself
We aspire to build a culture where everyone can be themselves, ensuring people feel they belong and are included at every point of their career at BDO. Underpinning our Core Purpose, Values and Behaviours are: Leadership, Culture, Selection, and Development.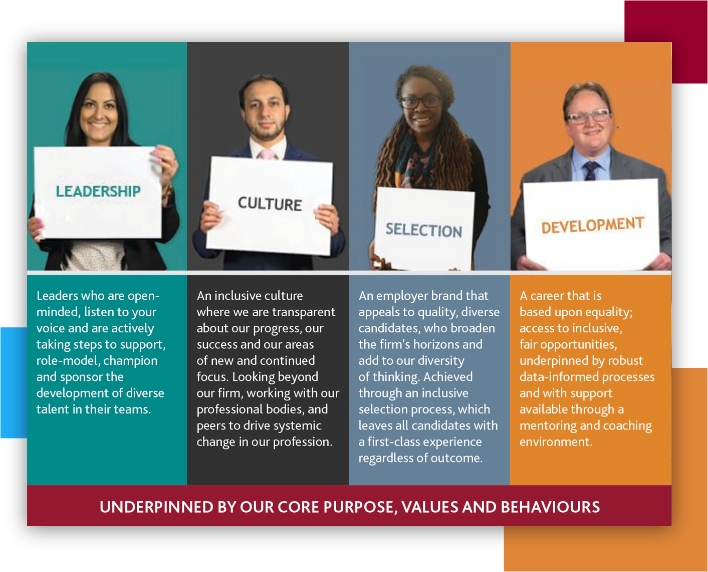 OUR NETWORKS
Our networks are groups of employees who join together as a community in the workplace based on being allies, shared characteristics, similar backgrounds or life experiences. All of them welcome anyone who wants to learn more about these communities and get involved. Our networks and their activities create a safe space for people to have the conversations that matter, and create a personally enriching environment for everyone.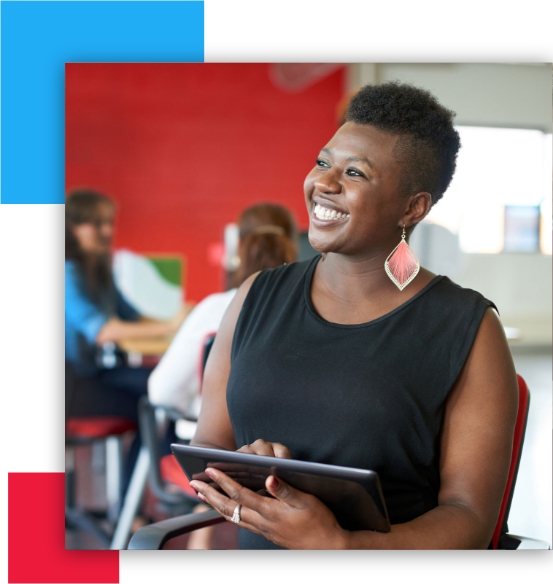 Our Race Action Plan
Our Race Action Plan details how we can increase ethnically diverse representation, particularly in a senior capacity, and drive sustainable, long-term change. Our Race Action Plan uses the Business in the Community's Race at Work Charter as its framework and sets out our 5 commitments.
Leadership Support - We will support our Race Action Plan from the top.
Capture Data - We will measure and report on our data and progress.
Zero Tolerance - We will have zero tolerance to racial harassment and bullying.
Equal

Responsibility

- We will take equal responsibility for equal opportunities.
Helping You Succeed - We will help you succeed.