After joining BDO in 2019, read Joe's success story of achieving his goal of promotion through the Leadership through Sport and Business course. If he can do it, what is stopping you?
BDO has helped me to join the working world to succeed, grow in my job – and get promoted!
"I joined BDO in October 2019 after completing the Leadership through Sport and Business course, which aims to get young people into the business and finance sector.
I joined the Liverpool Shared Services Centre (SCC), and my first job was as an assistant in the audit hub where I would receive a set of company accounts and complete the checks over to see if it was next to perfect before sending off. My career has moved pretty fast so far - I was promoted to senior assistant last January and I am now an associate (manager) 2 years later. I put this down to my focusing on learning, but also the fantastic support I have received – and continue to receive – from my managers."
Achieving success with help from my managers
My first manager supported me through getting to know me and making me feel comfortable. This really helped me to settle in to my first job. He wanted me to get to the best position possible to pass my probation period – which I did of course! Then my next manager focused on supporting me to develop in my role, working to increase the quality and productivity of my work by giving me extra sessions on the little details I needed to grasp. This included learning how to review the work and look for anything missed off or mistakes made and to correct them.
My next manager focused on developing my personal skills to make sure I was ready to apply for a manager's role. She had planned out the support she could give me and encouraged me to gain experience by leading team meetings and joining managers calls so I could listen in and gain an insight into the role. I couldn't have made the change to becoming a manager myself without her help.
Training plays a part
Training too has also played a role in my development. From my initial new starter training, I attended courses for reviewer training. Then, after my recent promotion, I attended manager training. My learning so far has been with other colleagues, both in person and on video calls. I find learning with someone to be more interactive as you can talk with people and learn from their experience too, rather than just listening to a training video.
The people I work with are one of the main reasons I like working for the firm. In the SSC Liverpool hub there is always someone to go to if you need any help with literally anything, and when we are in the office it's an enjoyable place to be.
The thing I'm most proud of - so far - is being promoted to manager. Considering that I didn't come from an accounting background, I feel proud to be where I am now in only 2 years. This shows that if you have the willingness to learn and work towards that next role and the support from managers to help you succeed you can get there.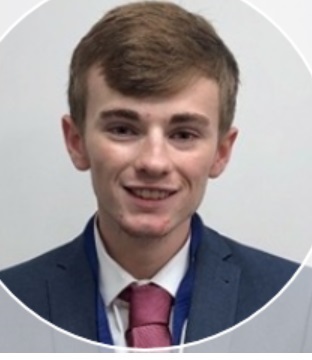 Succeeding in my career in turn makes me even more committed to learning more, developing my skills, and helping the firm to succeed.