Senior Business Services & Outsourcing Business Adviser Jordan Slade, based in our Baker Street Hub, has achieved the outstanding accomplishment of attaining the highest mark worldwide for the ACCA December 2021 Strategic Level exams, with an average mark of 86.25.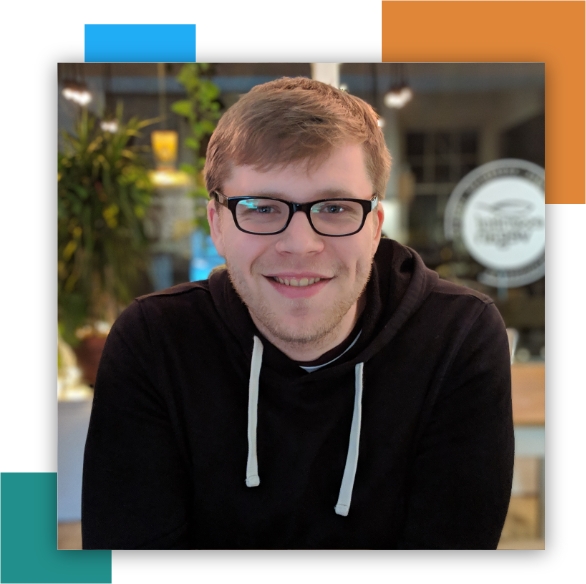 To put this achievement into perspective, there were 145,692 exams completed globally in December 2021* with 4,288 students completing their final exams. The ACCA note the 'resilience' and 'determination' of all students during recent unsettling and uncertain times.
Ian McBane, Lead Partner for London Business Services & Outsourcing spoke of the success: "This is such great news and a huge well done and congratulations to Jordan. We are all extremely proud of his achievement and the focus and discipline that he has shown as he planned and adapted his learning and managed his studies over the last two years. Jordan works on one of the largest London Business Services & Outsourcing clients and so it has also been brilliant to see how the team continue to pull together to support each other in balancing ongoing client delivery to allow for individual development and success."
Here's what Jordan had to say on his new Global Prize Winner status, "The main thing I am really happy about is finally being qualified and never having to do an exam again! I really didn't even think about the possibility of being a prize winner until I received the email from ACCA. It's a really nice extra added bonus and it feels good to finish off exams on a high."
We asked Jordan if he had any words of advice or encouragement to trainees wanting to follow in his exam success, "The main bit of advice is to start studying as soon as you can and do little and often.
Plan out what you want to get done and when you want to do it by and stick to it. I found this gave me a lot more structure and broke down the workload into manageable parts.
Get as many exam style questions/mocks done as possible even if it means just reading the questions, familiarising yourself with the answers and making some notes.
Finally, make sure you're getting plenty of sleep! Any study you do when you're exhausted probably isn't going to benefit you that much."
Paul Eagland, Managing Partner, also shared his thoughts on Jordan's success: "​​This accomplishment is such fantastic news, not only for Jordan as an individual, or for Business Services & Outsourcing as a business, but for us as a firm. It shows what hard work and determination through the most exceptional circumstances of the past two years can achieve."
Jordan's hard work embodies the success driven culture we have at BDO, helping people succeed and in turn, inspiring others to reach their own heights of success.