Mental Health Awareness Week ran from 9-16 May 2022 and the theme was loneliness. Jade Mills, a Resourcing Adviser for Early Careers, shares her story.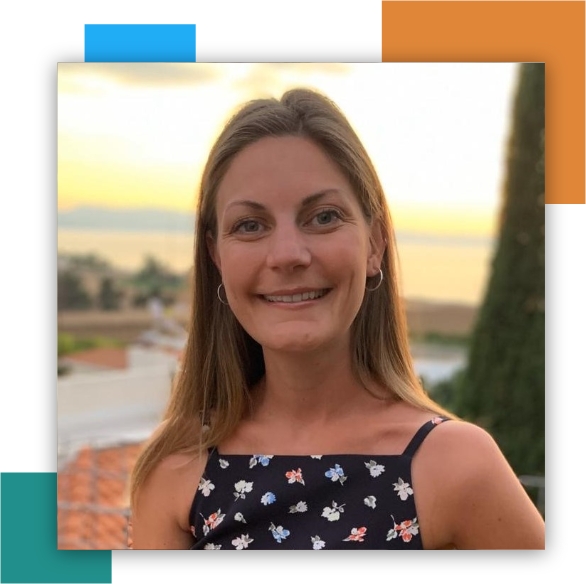 Even before the pandemic, there were believed to be around one million people over 65 who were often or always lonely in the UK. Many isolated people just want a friend who will check in on them from time to time, keeping them in touch with the outside world.
There are countless volunteering opportunities through numerous charities around the UK. My story is one of many, a commitment of one hour per week which has enriched two lives. To give you a little bit of information about me, I'm a Resourcing Advisor in the Early in Careers Resourcing team working out of the Baker Street office. I joined BDO in July 2021 as we were making our way into the new 'normal', I'd spent lockdown working remotely and was craving face-to-face contact. If I was feeling this way, what about all our older neighbours?
Working for BDO and hearing about the great work people in the business do I thought I'd carry out some research into how I could offer my time. I found South London Cares, a charity I'd heard of through a friend, and I was intrigued to take a further look at their programmes. Their focus is to bring older and younger people together. As our modern world moves at breakneck speed, living in London can leave people feeling anonymous, isolated and lonely. This is often the case for both older people whose social networks may have frayed and for younger people facing work and social media pressures.
I initially signed up to the charity as a younger neighbour, completing a questionnaire about how I would like to help, my skills, occupation etc and was invited to attend a training session. Following this I started to attend social clubs; the charity offers many including Desert Island Discs, Pub Club and opportunities to attend coffee catch ups and brunch. I very much enjoyed attending these events and decided to sign up to the Love Your Neighbour programme which matches younger people and older neighbours based on location and shared interests. The process took a little time, the filling in of an application, an interview and a DBS check before awaiting a match but it's certainly worth the wait. In November 2021 I was introduced to my lovely friend Pat. A lady who has bought so much joy and laughter into my life and someone who I very much look forward to visiting every Tuesday lunchtime.
Let me tell you about Pat. She's full of life, chatty, funny and has a talent for writing poetry. Pre-pandemic Pat attended clubs, dances and restaurants regularly, yet over the past couple of years, due to some medical issues, life has changed. Life has also changed for me, we're no longer attending the office in a team environment on a daily basis, I moved out of my shared house and many social activities I used to enjoy were on hold. I was also missing my Nan, a kind lady who I lived opposite until the age of 12 and who is now 10 years into an Alzheimer's diagnosis. Although alive and well, the Nan who I used to watch Countdown with, bake scones with and pick the weeds out of the garden with is no longer present.
South London Cares and the Love Your Neighbour scheme has given both Pat & I a new friend, someone to talk to, someone to laugh and share memories with. We have a shared interest in travel and history. I keep Pat up to date with any changes to our South London neighbourhood and she tells me what life used to be like before technology took over and how much she used to enjoy exploring London. This hour a week provides me with some time out, a chance to relax and just focus on conversation without any distractions. For Pat, I'm a listening ear, someone to see face to face, someone who isn't there to help, to bring her shopping in or to fix something. I'm purely there as a friend, to chat, to listen and to laugh.
To bring this back to BDO, my manager has always been fully supportive of this commitment. My hour with Pat is blocked out in advance and so long as the time is flexible depending on work commitments, I'm able to take this time out for myself and for Pat. I come back to work every Tuesday afternoon with an appreciation for friendship and what it can bring if we all just take a little time out to talk, to enjoy a cuppa, and share a smile.
If you feel like this has struck a chord and would like to find out more information, you can find out more about South London Cares and the Love Your Neighbour programme here: https://southlondoncares.org.uk/home